Ireland & British Isles Cruise - 2014 Princess

Cruises around Ireland and Great Britain, too. Just ask.
British Isles and Ireland cruise
Great Britain and Ireland - The British Isles, Iceland and Greenland beckon adventurous travelers with the promise of welcoming shores, fascinating cultures and awe-inspiring landscapes. Sail with Princess Cruises on a journey to the storied cities and natural wonders you've always wanted to see.
Our popular 12-day British Isles sailing offers the best of England, Ireland and Scotland with a visit to dazzling Paris. Visit this regions most storied places, including England's picturesque Channel Islands and lively Liverpool, Cork, Belfast and Dublin in Ireland, Scotland's inviting Glasgow, Edinburgh and legendary Loch Ness and even Paris.
British Isles Southampton Roundtrip Ship: Ruby Princess Around the British Isles, Ireland from London (Southampton)
England, Scotland, Wales, Ireland cruise
12 Day British Isles & Ireland Cruise For a different perspective, try a cruise around the British Isles & Ireland. From your floating resort, experience an exciting voyage to some of the most enchanting and culturally-enriching places in the world. Unpack only once. Discover the unmatched variety, charms and wonders of the Irish ports and British countryside. Visiting Ireland, England, Scotland, Wales and France on a cruise has never been easier or a better value than with Lynott Tours. This itinerary features a 13-day cruise with 11 ports of call, including visits to London (Southampton), Glasgow, the Orkney, North Wales and Paris/Normandy on the Ruby Princess. Your Princess voyage will introduce you to many of the best attractions. But to see even more, you can combine your voyage with a guided land tour to get a more in-depth immersion into the rich history and culture for which Lynott Tours is well known. Choice of unique pre- or post- cruisetours, cruise plus packages and more.
Sales on Princess 2014 cruise programs.
Lock in prices now
Call 1-800-221-2474   9AM - 6PM or Please Email Us For Information
Cruise Sale - Ireland & British Isles Cruise

Our 2014 Princess cruise program includes in one convenient cruise price.

The best time to book a cruise is NOW. It is when we have our lowest prices, highest on board credits and other bonuses. Shore excursions

OUR SMALL GROUP SHORE EXCURSIONS ARE SCHEDULED FOR MOST PORTS IN IRELAND AND GREAT BRITAIN, AS SHOWN BELOW. Our tours have up to 16 persons on board.

If you don't see the excursion that you want here, we always have private tours available. See here.

13 Day British Isles Cruise from Southampton Roundtrip Our most popular Europe itineraries are on sale

COMPLIMENTARY
$75 PER CABIN ON BOARD SPENDING
BOTTLE OF WINE PER CABIN

The prices below are the current per person prices, and are plus $205 taxes. Ruby Princess
2014 British Isles itineraries
Call 1-800-221-2474   9AM - 6PM or Please Email Us For Information


Ireland, Scotland & Wales 8 Days Ocean Princess

Bonus: Shipboard credit $75 USD per stateroom

OCEAN PRINCESS
Ocean Princess Smaller in size yet rich in amenities this beautiful vessel features an array of onboard activities. Relax on deck by the pool or get a massage at the Lotus Spa®. At night, fine fare abounds in refined dining rooms and specialty restaurants, with live entertainment rivaling anything on shore. And this ship offers more than 200 balcony staterooms so you won't have to miss a single sunset. Ship Facts Over 200 balcony staterooms Accommodates 670 passengers 30,200 gross tons 592 feet in length




TRANSATLANTIC CRUISES TO EUROPE

Bonus: Shipboard credit $75 USD per stateroom
50% discount on Cork shore excursion, plus:
Call 1-800-221-2474   9AM - 6PM or Please Email Us For Information
Iceland & British Isles Explorer
Dates
Interior
Oceanview
Balcony
Mini-Suite
Suite

$2,199.00*

N/A

$2,999.00*

$4,599.00*

$7,249.00*

Wed, Sep 10, 2014

Royal Princess

Onboard Credit

$50.00

$100.00

$100.00

$100.00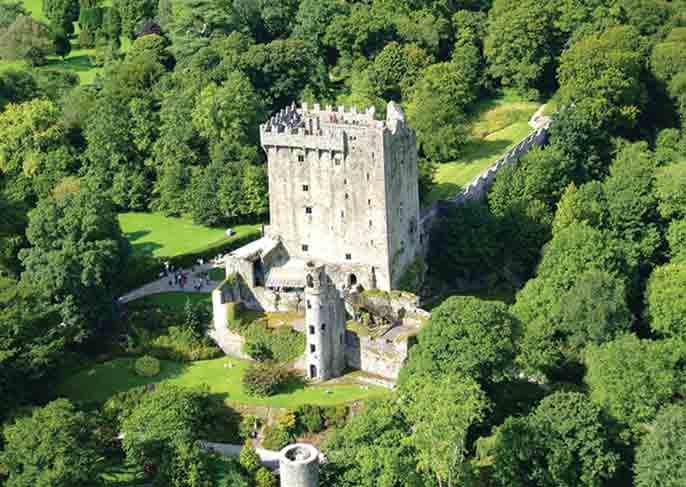 Arrival and departure times may vary on each departure. Arrival and departure times vary with each departure, and are dependent upon tides, among other things

THIS 2014 BRITISH ISLES CRUISE WITH LYNOTT TOURS IS READY FOR BOOKING
What's included in one convenient package:
Your stateroom or suite accommodations
Ocean transportation
All of your on board meals
Entertainment
Entry to nightclubs, piano bars, and more
Call 1-800-221-2474 9AM - 6PM or Please Email Us For Information
Payments:
A deposit of 20% is due with 24 hours of making your reservations.
Full payment
is due 75 days before departure.
Travel Insurance
must be purchased at the time of deposit to cover pre-existing conditions.
Call 1-800-221-2474 9AM - 6PM Mon-Fri Eastern Time or (516) 248-2042 outside USA/Canada
Although we have provided as much information as possible on our website, we are happy to answer your questions directly on the phone. Sometimes, it is just easier to speak to one of us. We are awaiting your call.