Great Britain - England - Wales - Ireland Escorted Tour

Irish & British Focus
Visiting Ireland, Wales, England - Ireland and Great Britain escorted tour
To appreciate the astonishing diversity of these island countries, all you really have to do is to look around you. Everywhere you go, you'll find spectacular scenery that will stay with you long after you've gone home from your UK and Ireland tour. Every season brings its own wonders on this Ireland Wales tour.This tour focuses on the popular towns and sights throughout the south of Ireland, Wales and England. Start in Dublin and visit Galway, Cliffs of Moher, Killarney, Blarney and Waterford. Cross to Wales to stay in Cardiff, tour the Roman Baths & Pump Room as well as Stonehenge before ending in London.

Day 1: Dublin Arrival & Dalkey Village
Your UK and Iireland tour starts at 2:00 pm when you meet your tour director at your Dublin hotel. Tour the EPIC The Irish Emigration Museum attraction with your knowledgeable tour guide. In the evening, enjoy a welcome drink with your group before dining independently.
Day 2: Dublin Tour & Taylor's Three Rock
This morning tour central Dublin to see spacious Georgian squares and streets, landmark public buildings and graceful townhouses. Visit St. Patrick's Cathedral to see monuments celebrating the lives of prominent people and events. Jonathan Swift, author of Gulliver's Travels, was Dean of the Cathedral and is buried here. The afternoon is free for independent activities and in the evening drive to Taylor's Three Rock Pub for a great dinner followed by a show with humor, story-telling, Irish music and dance. (B, D)
Day 3: Clonmacnoise Monastic Site & Galway City Tour
Journey across rolling pastures to visit Clonmacnoise. Enjoy a relaxing cruise on Lough Corrib with unsurpassed views of castles and various sites; savor an Irish coffee as you watch an Irish dancing demonstration. Enjoy free time before dinner to browse the specialty stores, cafés, and pubs in Galway. (B, D)
Day 4: Cliffs of Moher & Tralee
Stop at Rathbaun Farm to watch trained dogs herd sheep and enjoy tea with scones. Travel through the Burren to view the Cliffs of Moher, soaring high above the Atlantic Ocean. Ferry across the River Shannon Estuary and head to Tralee.(B, D)
Day 5: Jaunting Car & Ring of Kerry
Take a jaunting car ride through part of the Killarney National Park to admire scenic views of some of Killarney's lakes and mountains. Visit Muckross Schoolhouse for a taste of traditional Irish country life as you watch butter churning and bread making. Drive to the delightful town of Kenmare for a look around and savor a casual lunch. Travel along part of the awesome Ring of Kerry route to view spectacular mountain scenery at Moll's Gap and at Ladies' View. Return where the evening is free for independent dining and perhaps visit a pub with live music. (B, L)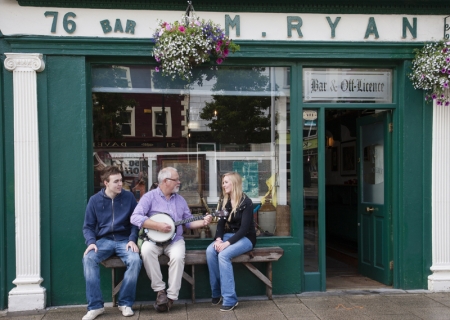 Day 6: Blarney Castle & Waterford
Visit Blarney Castle to kiss the famous "Stone of Eloquence." If you do not wish to climb to the top of the castle, take a walk through the lovely grounds with magnificent trees and colorful borders. Shop at the Blarney Woollen Mills for quality Irish-made souvenirs. Cobh was originally a small fishing village, and then the base for the British Navy.  During the Victorian and Regency periods its became a fashionable seaside resort.  Cobh was both the departure point for many Irish immigrants in the 19th century, and is associated with the loss of the Titanic and Lusitania.  The graveyard for many of the victims is in the town.Continue to the famous House of Waterford Crystal to watch molten glass being transformed into elaborate and shimmering trophies by the skilled blowers and cutters. View a huge array of stemware in the showrooms and you may purchase pieces also. Check in to your hotel in the center of Waterford and, after dinner, take a gentle walking tour with a local guide to learn about the region's history. (B, D)
Day 7: South Wales & Cardiff Castle Banquet
Depart Waterford early this morning to catch the ferry from Rosslare to Pembroke in South Wales. Journey through South Wales, where coal used to be mined, to Cardiff, the capital of Wales. Head to Cardiff Castle, developed in Roman times and transformed into an elaborate Gothic-style residence in the 19th century. In the evening enjoy a fun Welsh evening with dinner and entertainment. (B, D)
Day 8: Roman Baths & Stonehenge
This morning drive to Bath, popular for its natural hot springs with the Romans 2,000 years ago and again in the 18th century. Tour the Roman Baths and Pump Room, well preserved after two millennia and renowned for hot springs. Drive to Salisbury Plain to view the prehistoric circle of vast monoliths at Stonehenge. View displays in the Visitor Center which give the story of the moving the huge stones with primitive tools to build this amazing circle. Continue into London in time for dinner in your hotel. (B, D)
Day 9: London Tour & Tower of London
This morning take a panoramic tour of central London to see famous landmarks including Piccadilly Circus with its statue of Eros, Nelson's Column flanked by huge lions in Trafalgar Square, Westminster Abbey, Big Ben and the Houses of Parliament. Visit the mighty Tower of London to see the many fortresses, Beefeaters, ravens and the priceless Crown Jewels. The afternoon is free for further exploring and there is no shortage of great things to see and do. In the evening you are free for dinner. (B)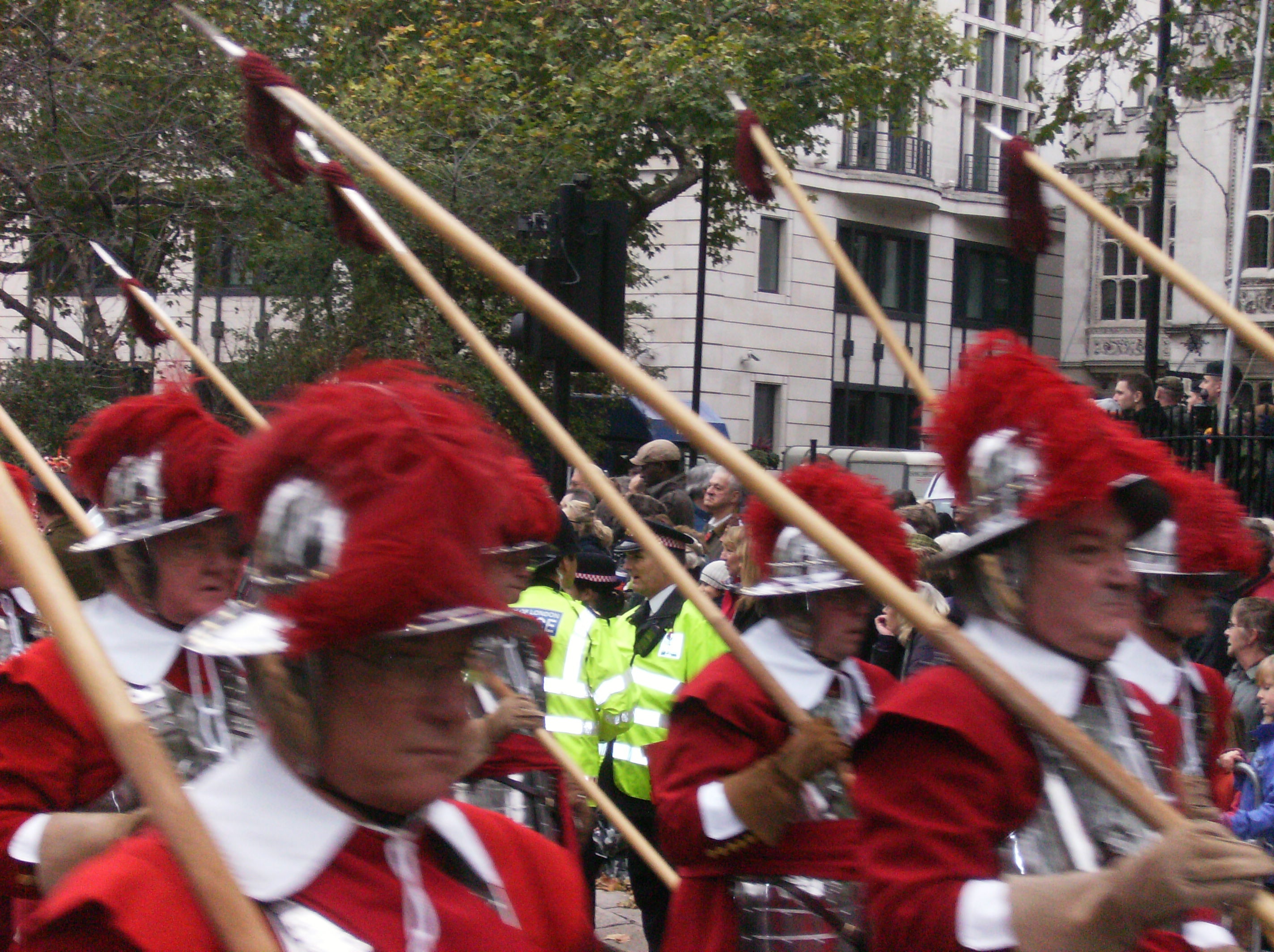 Day 10: Independent Tour of London
Today you may schedule London sightseeing by open-top bus tour around the many famous landmarks. There are a number of different bus routes to choose from as well as a walking tour and a cruise on the River Thames. (B)
Day 11: Tour Ends in London
Your British isles vacationends after breakfast. (B)
Call +1-800-221-2474 9AM - 6PM Mon-Fri Eastern Time Please Email Us For Information
IRISH & BRITISH FOCUS British isles vacations
GROUP AIRPORT TRANSFERS
When we book your flights together with a coach tour, we include complimentary group transfers on the starting and ending date of tours at times specified on each itinerary-a $30 per person fee applies to land only bookings.
Sightseeing by luxury coach
Professional tour director
10 nights in hotels listed
Full breakfast daily (B) except on day 1
6 dinners (D) including
- Taylor's Three Rock Pub dinner and traditional show
- Welsh Evening in Cardiff
- 4 table d'hote dinners
1 lunch (L)
Welcome get-together drink
Tours to Dublin, Cardiff and London
Walking tours of Dalkey, Galway and Waterford
Tea and scones at Rathbaun Farm
Ferry across the River Shannon and from Ireland to Wales
Horse-drawn jaunting car ride in Killarney
Muckross Schoolhouse butter and soda bread making demonstration
London open-top bus tour
Visits and admissions to Dalkey Castle, St. Patrick's Cathedral, Clonmacnoise Monastic Site, Cliffs of Moher, Blarney Castle, Titanic Experience, House of Waterford Crystal, Cardiff Castle, Roman Baths & Pump Room, Stonehenge and Tower of London
Headsets for walking tours
Deluxe carry-on backpack, ticket wallet, luggage tags & strap
All local taxes, hotel service charges & porterage for one suitcase per person
Free Wi-Fi on coaches and in hotel lobbies
Your Guided Tour of British Isles and Ireland
Hotels Stay at the following (or similar):
Herbert Park, Dublin (2 nights)
Hotel Meyrick Galway (1 night)
Rose Hotel Killarney (2 nights)
Fitzwilton Waterford (1 night)
Radisson Blu Hotel – Cardiff Cardiff (1 night)
Mercure London Bridge Hotel London (3 nights)
| | | | |
| --- | --- | --- | --- |
| Irish & British Focus | 2020 | 11 Days | |
| | | | |
| START | END | PRICE | |
| SaturdayApr 18 | TuesdayApr 28 | $3,399 | Small Group |
| SaturdayMay 2 | TuesdayMay 12 | $2,999 | |
| SaturdayMay 16 | TuesdayMay 26 | $3,499 | Small Group |
| SaturdayMay 30 | TuesdayJun 9 | $3,199 | |
| SaturdayJun 13 | TuesdayJun 23 | $3,749 | Small Group |
| SaturdayJun 27 | TuesdayJul 7 | $3,199 | |
| SaturdayJul 11 | TuesdayJul 21 | $3,799 | Small Group |
| SaturdayAug 1 | TuesdayAug 11 | $3,199 | |
| SaturdayAug 29 | TuesdaySep 8 | $3,249 | Guaranteed |
| SaturdaySep 12 | TuesdaySep 22 | $3,799 | Small Group |
| SaturdaySep 19 | TuesdaySep 29 | $3,149 | |
| SaturdaySep 26 | TuesdayOct 6 | $3,699 | Small Group |
| SaturdayOct 3 | TuesdayOct 13 | $2,899 | |
| SaturdayOct 17 | TuesdayOct 27 | $2,849 | |
| Single Supplement | | $960 | |
Price per person sharing a twin or triple room. ONLY ONE TRIPLE ROOM IS AVAILABLE PER DEPARTURE - BOOK EARLY.
Save 10% per person on coach land tour prices if you are 8 & under 17 and traveling with at least one full fare paying passenger. Airfare is available from many cities.
Cancellation Penalties: Airfare up to 100%; Land: Penalties per person apply: 70 days or longer: Forfeiture of deposit 69 - 46 days: 35% per person 45 - 8 days: 45% per person 7 - 1 days: 60% per person, On day of departure: 100% per person
Travel Insurance from $60
Request a price quote
Call
+1-800-221-2474
9AM - 6PM Mon-Fri Eastern Time
Please Email Us For Information