Wales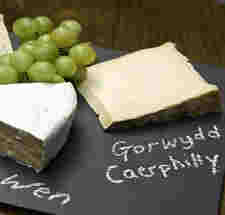 Glorious Wales! Wales is known not only as former home to Sir Anthony Hopkins, Richard Burton, Catherine Zeta Jones, Laura Ashley and Tom Jones, but it has inspired the poet Dylan Thomas and other literary figures. Wales is the friendly, green, hilly bit on the western side of Britain. 
What makes a good tour of Wales?
- "Great Little Trains of Wales," narrow-gauge steam through gorgeous countryside
- Folklore - charming love-spoons, traditional gifts carved by young men for their sweethearts
-More castles per square mile than anywhere else in Europe - Caernarfon, Caerphilly, Conwy, to name a few
-Scenic beauty of the Welsh National Parks – Snowdonia and Brecon Beacons
-Unique locations like Portmeirion – or the beautiful gardens of Bodnant 
-Hear a male Welsh choir practice.
-Industrial Wales - coal mines, slate caverns, ironworks and more. Join us on a small group escorted tour of Wales, or alarger tour, or a Cardiff sightseeing tour. Explore the open road on our self drive tours of Wales, staying at bed and breakfasts, a Welsh castle and charming hotels. Some areinclusive self drive tours for one week. We have all of the choices to make your Wales trip worthwhile and rewarding.  Call +1-800-221-2474 9AM - 6PM Mon-Fri Eastern Time Please Email Us For Information
Train travel in Wales
is an efficient way to travel between points.
If you don't see it here, please ask. We more than likely can arrange it for you. Why not let Lynott put together an inspiring Wales vacation for you? 
Self Drive Wales
Wales travel - just the way you want it. Our self drive programs give you the freedom to explore history-steeped market towns, idyllic villages and the glorious gardens of Wales. But, while we leave you to enjoy your vacation independently, we never desert you. Our representatives are available to offer advice and assistance, although you probably won't need much. They are famous for their friendliness and their natural desire to welcome visitors to their country. And, above all, they speak your language - well, almost - so there's no problem ... B&B's, hotels, castles and inns and a self drive car form the perfect vacation combination. 
Customized Self Drive Wales
Escorted Tours of Wales
Escorted The right choices for all your escorted travel needs. See the hidden treasures of incredible Wales. Click here to see what's special about our coach tours 
Our Smaller Escorted Tours 
Fully Escorted, Small Group, Scheduled and Customized Tours of Wales 10-15 persons
Can be customized for a group of six or more.
Hop on Hop Off & 1 day tours
from Cardiff
5 Day Heart of England, Wales & Yorkshire
5 Day R Discover Wales from London
5 day A Snapshot of Wales guided tour
7 day B Wales Wonders tour

Larger Tours including Wales
9 DAY C TASTE OF WALES
8 DAY HEART OF WALES & ENGLAND TOUR from London
9/10 DAY BEST OF BRITAIN 
10/11 DAY IRISH & BRITISH FOCUS
10/11 DAY ESSENCE OF BRITAIN AND IRELAND
11 DAY SCENIC BRITAIN - London to Scotland
15/16 DAY HIGHLIGHTS OF BRITAIN ST ANDREWS TO LANDS END  
Day Tours Wales 
Day tours from Cardiff
Specialty Small Tours
Walking in Wales
Walking Brecon Beacons
Escorted Train Tours in Wales
CRUISES AND SHORE EXCURSIONS
2019 Princess British Isles cruises
2019 Royal Caribbean
2019 NCL British Isles
2019 Celebrity British Isles
2019 Crystal Cruises Britain & Ireland
Scheduled shore excursion tours British Isles/Ireland
Private Excursions all cruise lines

Transfers to/from Southampton and London
PRIVATE GUIDED TOUR
Travel in style with our qualified driver/guides in a chauffeur driven car in Wales or minibus. We have luxury vacations to suit your every desire.
Wales - North Wales
 private tour - chauffeur drive 
Wales - South Wales
 private tour - chauffeur drive
10 day tour of Wales
Welsh Explorer
 8 Day private tour 
Ask us for a quotation for a group of any size. Wales travel the way you want, with the ultimate choice of hotels and sightseeing. Whether you just want a base for excursions, or are planning an extensive itinerary, we can provide exactly what you want. Customized private and family tours. Lynott Tours Private Tours will customize a private custom tour or vacation of Wales for your small, private or family group. 
Special information on
Traveling on your own?
Solo Travel
Tour conditions
Travel insurance 
Click here for a credit card form.
Travel Specials
Call
+1-800-221-2474
9AM - 6PM Mon-Fri Eastern Time
Please Email Us For Information