METHODIST TOUR OF ENGLAND
Follow in the footsteps of Wesley (1703-1791), a clergyman of the Church of England, and a founder of Methodism. He was the foremost leader in England of the Evangelical Revival, a movement in Protestant Christianity during the 1700's that emphasized personal faith and practical good works. In carrying out his evangelical mission, Wesley traveled about 250,000 miles and preached over 40,000 sermons, often as many as 4 in a day. Other itineraries are available.

Day 1 Depart to London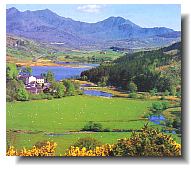 Day 2 ARRIVE LONDON Welcome to London! You arrive at London's Heathrow Airport. As you exit from the Customs Hall, you meet your experienced Lynott Tours guide and your skillful driver. You board your deluxe motorcoach for the ride to imperial London. Remainder of the day is free to relax. London is known for its red double decker buses and "tubes", which go almost everywhere and are a great value for the money. Either is an unbeatable way to see the sights of London on your own. Museums, galleries, and superb shopping abound. Covent Garden, once London's fruit, vegetable and flower market made famous in "My Fair Lady" is now a delightful shopping area with boutiques, unusual shops, intimate bistros and restaurants. After a visit to two of the city's most beautiful churches, Westminster Abbey and St. Paul's Cathedral, we return to our hotel for dinner. Overnight London (2 nights). (D)
Day 3 Wesley's London We'll begin at Wesley's Chapel, house and museum on City Road, built in 1778. He lived here from 1779 until his death in 1791. His burial place is behind the chapel. Across the road is the non conformist cemetery, Bunhill Fields, with the graves of Susanna Wesley, John Bunyan, and Daniel Defoe. We see the Methodist Plinth, the site of John's Aldersgate Street conversion on May 24, the charterhouse school where John attended and Spital Yard, home of the Annesley family where Susanna Wesley, youngest of 24 children, was raised. Our morning tour will conclude at the Metropolitan Tabernacle, were Charles Spurgeon held his great revival meetings. (CB)
Day 4 Salisbury, Stonehenge, Bath and Bristol Our first stop is at Salisbury for a visit to the famous cathedral. Travel to Salisbury Plain to visit Stonehenge, mysterious rings of prehistoric monoliths. We visit the Neolithic monument of Stonehenge which dates to around 2800 BC. We visit Broadmead and John Wesley's chapel. Continue to Bath, popular for healing waters since Roman times and revived in the Regency period. Visit the Roman Baths and Pump Room to see the hot springs and artifacts from Roman times. Check into your hotel. (1 night). (CB,D) Call 1-800-221-2474   9AM - 6PM
Day 5 Stratford Upon Avon Our day begins with a stop at Gloucester, famous for its gothic cathedral. We'll visit the small church of St. Mary de Crypt where Robert Raikes launched the "Sunday School" movement and an early women's missionary movement had its beginnings. It was also from here that George Whitefield, the most outstanding preacher of his generation, lit the fires of evangelical revival. We'll complete our visit to Gloucester at its magnificent cathedral, one of the finest in England and considered the sixth most beautiful building in all of Europe. We continue on to overnight in the delightful village of Stratford, home of the bard. (2 nights). (B.D)
Day 6 Warwick Castle, Wedgwood and Chester The sights of Warwick Castle and the world famous Wedgwood China Factory will add to the excitement today. Visit the walled Roman city of Chester with its black and white shopping arcades. Overnight in Chester (1 night). (B,D)
Day 7 York Minster Enjoy a brief tour and an afternoon at leisure in the striking walled city of York. The richly layered history of York is visible in its magnificent architecture. Along with many first rate museums, the city alone is a treasure in itself. Visit the crumbling Clifford's Tower, the only remains of York Castle. The Shambles is actually one of the most picturesque streets in York, which once served as butcher's row. The largest medieval cathedral in northern Europe, York Minster, is the city's crowning glory. Overnight in York (1 night). (B)
Day 8 Epworth & Lincoln Wesley was born on June 17, 1703, in Epworth in Lincolnshire. He was the 15th of 19 children born to Susanna Wesley and her husband, Samuel, an Anglican clergyman. At Epworth we'll visit the birthplace of John and Charles Wesley, the Epworth Rectory, the Wesley Memorial Church and St. Andrew's Parish Church. It was at St. Andrew's where the Reverend Samuel Wesley served for 39 years and where John preached outdoors by his father's grave. In the hamlet of Scrooby in Nottinghamshire we'll see the cottage of William Brewster where he and William Bradford and other adventurers listened to Pastor Richard Clyfton preach. It was from Scrooby that the escape from England was planned which ultimately led to spending a few years in Holland and finally the voyage of the Mayflower in 1620. This afternoon we turn towards Nottingham and its famous castle. If time permits we'll stop briefly in the Sherwood Forest to see Robin Hood's great oak tree and visitors center. Overnight in Lincoln (1 night) (B) Call 1-800-221-2474   9AM - 6PM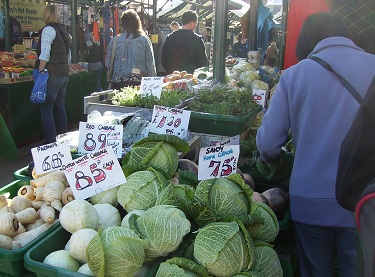 Day 9 Bedford, Olney, Northampton & Oxford Today we will visit the village of Olney. Here two famous hymn writers lived. We'll visit the home of William Cowper, author of "God Moves in Mysterious Ways His Wonders to Perform" and "There is a Fountain". Afterwards we'll visit the Parish church where the hymns "Amazing Grace", "How Sweet the Name of Jesus Sounds", and "Glorious Things of Thee are Spoken" were written by John Newton. At the end of his seafaring days, Newton was rector at this church. This afternoon we travel to the university town of Oxford, "City of Dreaming Spires". Here at Lincoln College we can imagine the young John Wesley intensely presiding over the Holy Club which consisted of a group of students called "Methodists". Overnight in London (1 night). (B,D)
Day 10 HOMEWARD FROM HEATHROW You bid your fond farewell to England and your Lynott Tours Guide as you board your coach for the trip to Heathrow Airport and your return flight. (CB)
Tour Includes: * Arrival & departure airport transfers. * Deluxe motorcoach with driver/guide throughout. * First class accommodations for 8 nights; room with private bath. * 8 breakfasts (CB, B), 5 dinners (D. * Baggage handling. * Sightseeing admission fees * All taxes and service charges.
The estimated cost for the arrangements for your tour will be:
2021:
No of persons
10
12
15
20
25
30
40
45
50
USD per person
          3,762
          3,232
         3,107
          2,669
         2,386
        2,200
         2,031
        1,947
        1,355
SINGLE SUPPLEMENT
            810
CHILD REDUCTION
            324
per person  sharing a twin room.  These costs are based on the above size group of  passengers traveling, with 1 free place with 15 or more full paying members   Should your tour operate with fewer persons, the cost will rise accordingly. Rates are in USD.  Airfare must be added to this price.

Customized Travel Programs for Religious Institutions
At Lynott Tours, we create customized travel programs that will satisfy your congregation and fulfill your objectives. We individually design successful programs to your exact specifications. WE CAN OPERATE TOURS FOR AS FEW AS 6 PEOPLE.

Let us create a faith-based vacation package for your group.

Call 1-800-221-2474   9AM - 6PM or Please Email Us For Information