IRISH PUB TOUR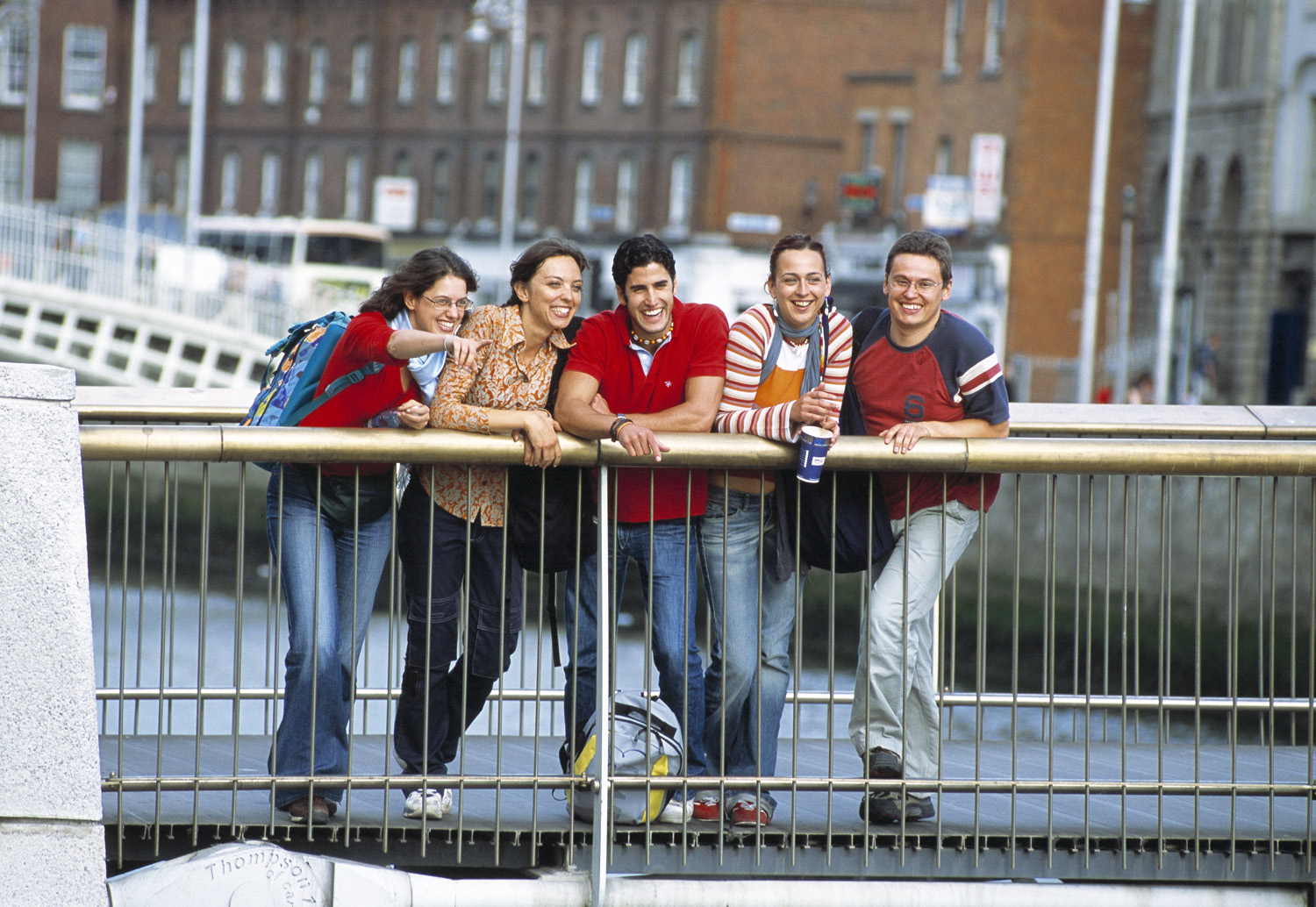 Enjoy the social life, music, dancing or gossiping that takes place in Irish pubs on our Irish pub tours. When you walk into an Irish pub, you will find the place where your grandfather or great grandfather sat around and listened to the local musicians.You are walking through the door of history. You will find a friendly and family atmosphere that you can't create anywhere else. In Ireland, find the pub where the your family name is proudly painted on the outside. Find the place where you want to be on our pub tour of Ireland.
8 or 9 Day Irish Pub Coach Tour
This is not a drinking tour of Ireland, but an opportunity to visit friendly pubs throughout Ireland. Pubs are the center of Irish life, where you can have coffee, great food, and of course, Guinness as well.
Itinerary
- March tour of Ireland
Your Day-by-Day Itinerary
Day 1: Dublin Tour & Guinness Storehouse
Your Irish trip starts at 2:00 pm when you meet your guide at your Dublin hotel and set out on an introductory tour of central Dublin. See elegant Georgian squares with the famous brightly-painted doors and the peaceful St. Stephen's Green. Cross the River Liffey to drive along the wide O'Connell Street and view the General Post Office where the 1916 Uprising started. Visit the Guinness Storehouse to learn about Ireland's "black beer" and enjoy a creamy pint in the rooftop bar with panoramic views of Dublin. Your tour director will host a welcome drink and advise where to dine independently.
Oldest pub in Ireland: Sean's Bar in the town of Athlone in Co. Westmeath since 900 AD. It even has the certificate from the Guinness Book of World Records to prove it.
Oldest pub in Britain: The Bingley Arms in Bardsey, North Leeds, which opened in 953 AD.
Day 2: Glasnevin Museum & Medieval Kilkenny Walk
Visit Glasnevin Museum, Ireland's national necropolis, which is a who's who of modern Irish history. It is the final resting place of Daniel O'Connell, Michael Collins, Charles Stewart Parnell, Brendan Behan and other prominent people. Drive from Dublin to Kilkenny and check in to your centrally-located hotel. Take a walking tour through Kilkenny's Medieval Mile to view merchants' houses and historic pubs. Visit Smithwick's Brewery and enjoy a sample. Enjoy free time to browse around the compact city before dinner. (B, D)

Day 3: Waterford Crystal & Blarney
Drive south to the port of Waterford to visit the House of Waterford Crystal. See how skilled craftspeople transform molten glass into elegant tableware and magnificent trophies of all types. Travel along the south coast to visit Blarney Castle and climb to the ramparts to kiss the "Stone of Eloquence.'"Do some shopping at the Blarney Woollen Mills or take a break in the pub hidden between the shops! Pass through County Cork and on to Killarney to your hotel in the center of town. In the evening explore some of the lively pubs where traditional Irish music is played. (B, D)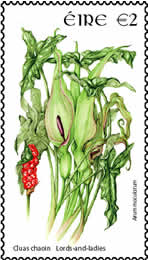 Day 4:Dingle Peninsula & Kate Kearney's Cottage Dinner
Today discover the glorious Dingle Peninsula, made famous by two movies, "Ryan's Daughter" and "Far & Away", which showed a lot of the wonderful scenery. Drive to Slea Head at the westernmost tip for awesome views of the Atlantic Ocean and see early Christian monastic beehive huts. Meet a farmer whose skilled dogs herd sheep and stop in the town of Dingle. Visit the cozy South Pole Inn for an Irish coffee and learn about Tom Crean, an explorer who bravely journeyed to the South Pole with "Scott of the Antarctic." In the evening drive to Kate Kearney's Cottage for dinner and traditional Irish entertainment with songs and step-dancing. (B, D)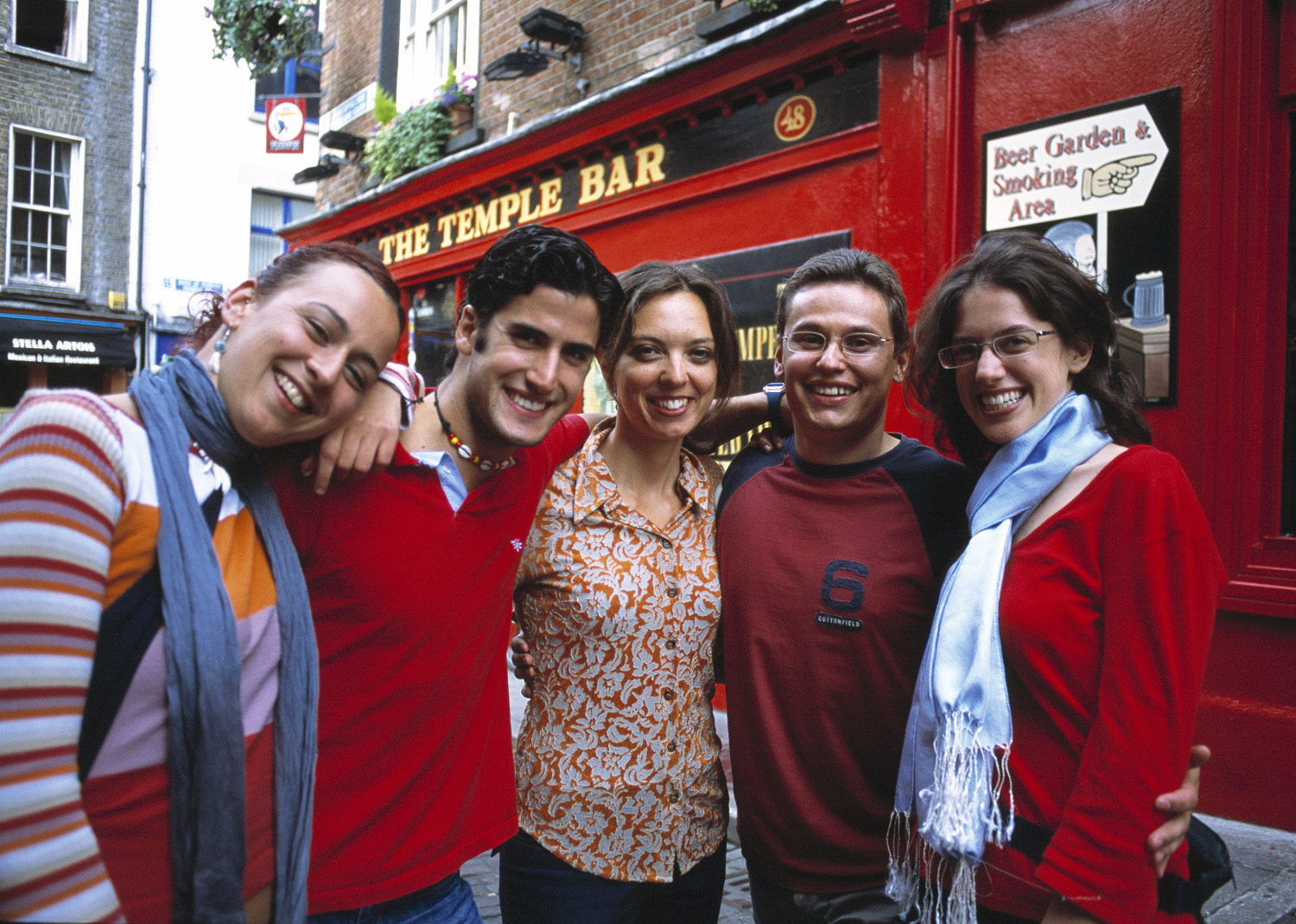 Day 5: Cliffs of Moher
Cross the wide River Shannon Estuary by ferry and drive along the coast. In Doolin take a boat trip to view the majestic Cliffs of Moher from the sea. Next stop at the Aillwee Cave for a gentle guided stroll through the underground caverns. The walk will take you over bridged chasms, under weird formations and alongside the thunderous waterfall. Travel south to the village of Spanish Point, named after the ships of the 1588 Spanish Armada that were wrecked there. The village has many enticing pubs to check out before or after dinner. (B, D)


Day 6: Galway & Westport House
DDrive around the shores of Galway Bay and stop in Galway for a walking tour of the compact city center. Continue through Connemara with its hills, lakes and open country where mountain sheep roam freely. Stop in Leenane, where the movie, "The Field" was made. Continue to Westport, an attractive estate town built in 1780, with lots of interesting shops and traditional pubs, many with live music. Tour the stately Westport House, an 18th century mansion, set in superb parkland with magnificent views overlooking Clew Bay and the Atlantic Ocean. See stunning rooms with priceless furnishings, paintings, books and silver. (B, D)

Day 7: Teeling Distillery & 12th Century Brazen Head Pub
Drive from the west coast through the gentle scenery in center of Ireland to Dublin on the east coast. Visit Teeling Distillery, Dublin's newest distillery in the heart of the city, and sample the aged whiskey. Head to the Brazen Head Pub, Dublin's oldest, dating back to 1198 for an evening of "Food, Folk and Fairies" where story-telling will reveal Ireland's myths and beliefs in times past. (B, D)
From the Irish Independent: Kavanagh's ("The Grave Diggers"), Glasnevin, Dublin This pub from 1833 is named after the former landlord John Kavanagh - who fathered 25 children. It is commonly known as "The Gravediggers" due to its proximity to Prospect Cemetery and the frequently observed custom to order a pint by throwing a shovel of earth from the cemetery against the pub's wall. The resident ghost is said to be an elderly man in old-fashioned tweeds, who sits at the bar enjoying a pint ... until he disappears without a trace.
Day 8: Tour Ends in Dublin
Your program ends after breakfast. (B)

OR
Day 8: Independent Bus Tour in Dublin
Spend an additional day in Dublin with an independent Dublin open-top bus tour (valid for 48 hours), plus a visit to either Guinness Storehouse or General Post Office.(B)
Day 9: Tour Ends in Dublin
Your program ends after breakfast.

At one time Dublin had over 4,000 pubs. As time passed, laws came into being to control the amount of pubs in the city. Now Dublin has almost 750 licensed pubs, each with its own style and particular clientele, its own special character. Many have specialized – traditional music, song & dance, sport & literature and quality cuisine served in a relaxed informal atmosphere. All are centers of Irish life, where there are no strangers, just friends you have not met.
Hotels: Superior & First Class
Hilton Garden Inn or Croke Park Hotel Dublin (Sat departures) or
Croke Park Hotel Dublin (Wed departures)(1 night)
Kilkenny Ormonde Hotel Kilkenny (1 night)
International Hotel Killarney (2 nights)
Armada Hotel Spanish Point
Wyatt Hotel Westport (2 nights)
Ashling Hotel Dublin (1 night)
Tour Includes:
Sightseeing by luxury coach
Professional driver/guide
7 nights in hotels listed
Full breakfast daily (B) except on day 1
6 dinners (D) including - Kate Kearney's Cottage Irish night - Food, Folk and Fairies dinner/show at the Brazen Head Pub - 4 table d'hote dinners
Welcome get-together drink
Tour of Dublin with a local guide
Tours with tastings at Teeling Distillery and Smithwick's Brewery
Tour and a pint at Guinness Storehouse
Walking tours of Kilkenny's Medieval Mile and Galway
Sheepdog trials on Dingle Peninsula
Irish coffee at the South Pole Inn
Ferry ride across the River Shannon
Cliffs of Moher boat trip
Visits and admissions to Glasnevin Museum, House of Waterford Crystal, Blarney Castle, Blarney Woollen Mills and Westport House
Headsets for walking tours
Deluxe carry-on backpack, ticket wallet, luggage tags & strap
All local taxes, hotel service charges & porterage for one suitcase per person
Free Wi-Fi on coaches and in hotel lobbies
Price per person sharing a twin or triple room. ONLY ONE TRIPLE ROOM IS AVAILABLE PER DEPARTURE - BOOK EARLY. Save 10% per person on coach land tour prices if you are 8 & under 18 and traveling with at least one full fare paying passenger.
Would you like a pub tour departure just for you and a group of friends? Just ask!

You can generally bring a child into a pub at any age. Here is the actual law: If you are under 14 (18 in Northern Ireland) you cannot normally go into a pub or other licensed premises where alcohol is sold and consumed during opening hours unless you are the landlord's child or live on the premises. However, a publican can apply for a children's certificate that will allow children under 14 to be taken into a pub by an adult. Most pubs have them. Children would normally have to leave by 9 pm.
LAND ONLY RESERVATIONS: If you do not book flights through us, a charge of $30 per person will apply andcovers both arrival and departure transfers onthe first and last day of all tours within time frames specified for each tour.In order to book transfers, we must receive complete arrival and departure details at time of booking.
If you don't see the date you are interested in, please call us. Availability changes often.
| | |
| --- | --- |
| tour starts | USD per person |
| 8/20/2022 | 2225 |
| 8/24/2022 | 2445 |
| 8/27/2022 | 2225 |
| 8/31/2022 | 2445 |
| 9/3/2022 | 2225 |
| 9/7/2022 | 2445 |
| 9/14/2022 | 2445 |
| 9/21/2022 | 2445 |
| 9/28/2022 | 2445 |
| 10/1/2022 | 1955 |
| 10/5/2022 | 1955 |
| 10/8/2022 | 1955 |
| 10/12/2022 | 2120 |
| 10/15/2022 | 1815 |
| 10/22/2022 | 2070 |
| 11/5/2022 | 1930 |
| LONGER TOUR | |
| 9/3/2022 | 2445 |
| 9/7/2022 | 2670 |
| 9/14/2022 | 2670 |
| 9/21/2022 | 2670 |
| 9/28/2022 | 2670 |
| 10/1/2022 | 2155 |
| 10/5/2022 | 2155 |
| 10/8/2022 | 2155 |
| 10/12/2022 | 2315 |
| 10/15/2022 | 1980 |
| 10/22/2022 | 2270 |
| 11/5/2022 | 2095 |
Here are the top ten pubs in Ireland according to the Irish Times:
1. Jim O' the Mill, Upperchurch, Tipperary
2. J O'Connells, Skryne, County Meath
3. The Long Hall, Georges St, Dublin
4. Sean's Bar, Athlone, County Westmeath
5. Nora Murphy's Bar, Brandon, County Kerry
6. John Kavanagh's (The Gravediggers), Glasnevin, Dublin
7. Kehoe's, South Anne Street, Dublin 2
8. Grogan's Castle Lounge, 15 William St South, Dublin 2
9. The Cobblestone in Dublin's Smithfield
10. The Hanged Man's pub, Milltown, County Kildare

And these were added by Lonely Planet in 2022:

Teach Hiúdaí Beag, County Donegal
De Barra's Folk Club, Clonakilty, County Cork
The Moorings, Dungarvan, County Waterford
O'Connell's, Skryne, County Meath
Dick Mack's, Dingle, County Kerry
Morrissey's, Abbeyleix, County Laois
Thomas Connolly, Sligo town
Mickey Finns Pub, County Wicklow
JJ Houghs Singing Pub, Banagher, County Offaly
The Rusty Mackerel, County Donegal
Cancellation Penalties: Airfare up to 100%; Land: Penalties per person apply: 70 days or longer: Forfeiture of deposit 69 - 46 days: 35% per person 45 - 8 days: 45% per person 7 - 1 days: 60% per person, On day of departure: 100% per person Travel Insurance from $60

Call 1-800-221-2474 9AM - 5PM Mon-Fri Eastern Time
Please Email Us For Information