Motorcycle Tour of Ireland
The Wild Atlantic Way - the longest coastal bike ride in the world.
The Wild Atlantic Way
is Ireland's first long-distance touring route, stretching along the Atlantic coast from Inishowen in Donegal to West Cork. We specialize in BMW
Motorcycle Rentals in Ireland
to cover this route. Leave behind the stress of everyday life and feel revitalised, refreshed and rebalanced from your trip to the Emerald Isle.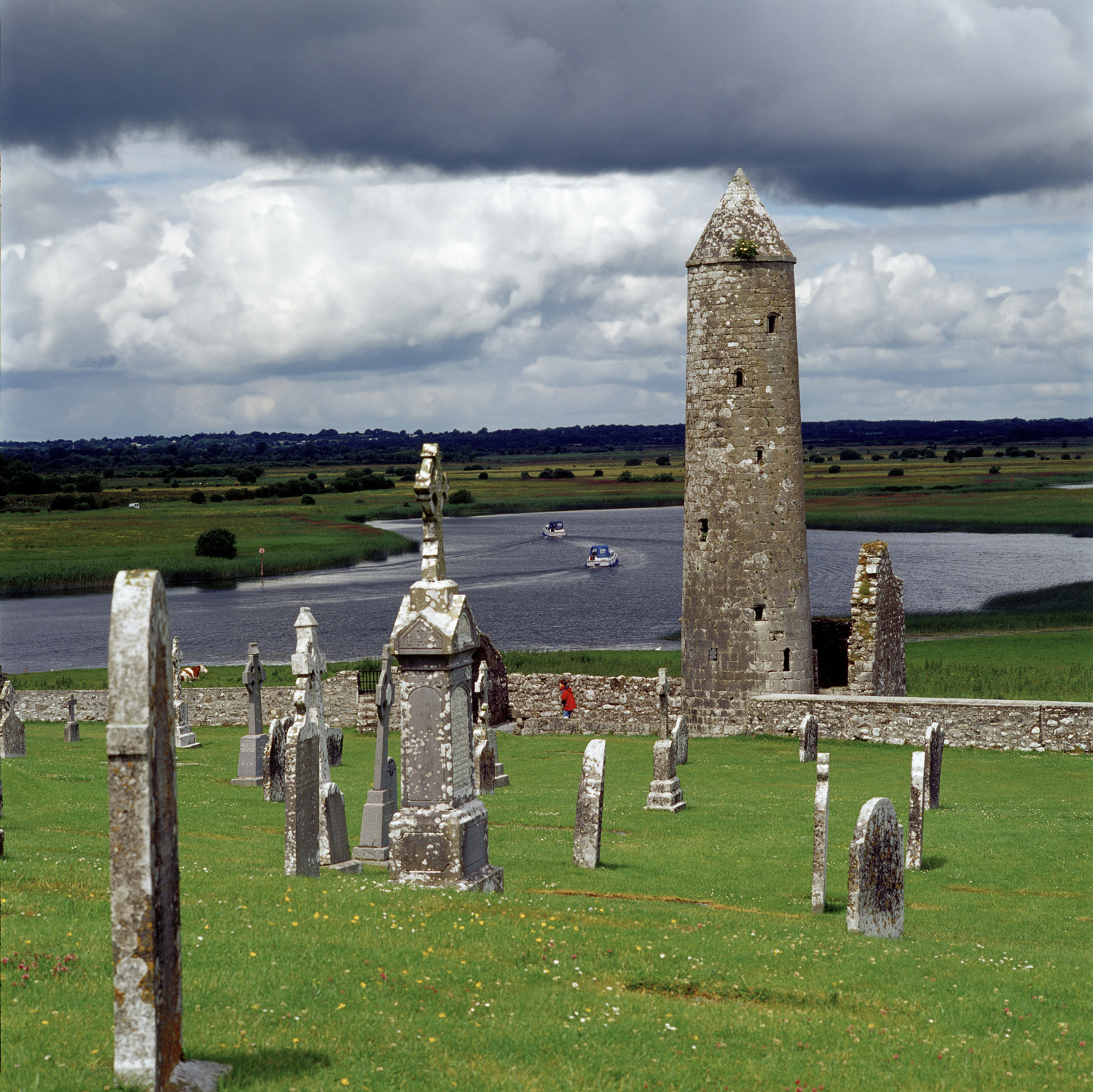 Motorcycle Rental Ireland - Our Bikes: BMW R1200GS, HONDA NC750XA, BMW F700GS, Indian Springfield's and Harley Davidson Street Glide's included, standard height and factory lowered options available.
We have a range of world-class touring bikes to suit the discerning biker. Included in the rental cost of our motorcycles is tax, fully comprehensive insurance and unlimited mileage. All bikes come with full luggage systems, full tank of petrol plus a cable lock. In addition we can provide fuel tank bags in most cases free of charge.
We can combine these to make the bike as comfortable as you need. We also supply inner bags for our panniers and top boxes, free of charge. This allows for quick and clean removal of inner bags to and from your accommodation. We'll plan your route for you.
Motorcycle Ireland Tours are officially approved by Tourism Ireland
Motorcycle Rental in Ireland has compiled a selection of award winning self-guided tours with routes and accommodation included in the price. This has taken quite some effort on our part but we feel it to be a wonderful option for our clients. We have found from our clients feedback over the years, that they were extremely happy with our choice of quality Irish B&B or hotel accommodation, and location in traditional towns and villages. All motorcycles are fitted with Garmin Zumo 590 LM GPS to get you to your accommodation without the hassle of getting lost. Also the Garmin can easily be set to avoid main roads etc., this guarantees to keep you on minor country roads. The choice is yours to make on a daily basis.
2018 - 14 Day Motorcycle Wild Atlantic Way Tour
Escape to the scenically beautiful west coast of Ireland.  This itinerary takes you off the beaten tourist track through the wild, hauntingly beautiful countryside of Ireland.
Day 1 – Dublin to Kilkenny
Early start today. You'll be picked up from your hotel. Your tour will bring you today to Kilkenny, only a short stint away leaving you time to enjoy this bustling medieval city and visit Kilkenny Castle.


Day 2 – Kilkenny to Kinsale, 'The day of the Great Castles'.
Departing Kilkenny, today's ride takes you down past Blarney Castle to the beautiful coastal gourmet town of Kinsale and the beginning of our 'wild Atlantic Way' tour. Pass tiny, storybook villages, where thatched roofed cottages are surrounded by postage stamp pastures, and ancient castles abound.  Call 1-800-221-2474 9AM - 5PM Mon-Fri Eastern Time
Please Email Us For Information


Day 3 – Kinsale to Killarney | 2 nights in Killarney
Departing Kinsale and heading towards the 'Jewel of the South east', Killarney, the tarting poit for the famous 'Ring of Kerry' and offering four more peninsulas to discover…. this ride will both thrill and challenge you.


Day 4 – Your second day in Killarney
Riding through the most beautiful glaciated valley in Europe, you'll discover the Ring of Kerry.  Nothing is more indicative of Ireland travel than the world famous Ring of Kerry. Enjoy ever changing scenic views on the drive – a craggy seacoast, sparking lakes, mighty mountains, peaceful glens and charming villages await you today.   Ride through the  Gap of Dunloe and Killarney National Park.


Day 5 – Killarney to Dingle
From Killarney, today you'll be making your way out the Dingle Peninsula, where you'll stay for the night. Visit Slieve Mish and Brandon Point, Ireland's second highest mountain. Witness steep sea-cliffs and take a dip in the Atlantic Ocean!   Dingle is a shopping mecca and magnet in art, craft and design

Call 1-800-221-2474 9AM - 5PM Mon-Fri Eastern Time
Please Email Us For Information


Day 6 – Dingle to Doolin
Departing Dingle and riding over Conors Pass, look out over the great Carrie Lakes which were carved out from the last Ice Age. The rugged Cliffs of Moher, looming above the pounding surf of the Atlantic Ocean far below, offer spectacular scenic vistas during a visit.. On a good day catch a boat out to view these towering cliffs from the sea.


Day 7 – Doolin to Westport | 2 nights in Westport
Departing Doolin you'll be riding through the Burren National Park. Witness miles and miles of boulders along this unique lunar landscape, strewn about with unique tropical orchids grown amongst them due to the mild weather.   Skirt around Galway making your way to Westport, passing some awesome land and seascapes along the way. Connemara is one of the more scenically diverse regions seen on any Ireland tour, with glistening lakes, bogs, mountain vistas and the craggy Atlantic coastline.


Day 8 – Your second day in Westport (Westport to Westport)
Your second day in Westport. Ride our loop to Achill Island where you'll visit Keem Beach, Ireland cleanest blue flag beach amongst other attractions.  For the evening we highly recommend some time at Molloy's Pub, one of the best traditional music session venues in Ireland, owned by Matt Molloy famous as a member of The Bothy Band and The Chieftains, and often serving behind the bar when not touring.


Day 9 – Westport to Donegal | 2 nights in Donegal
Today you'll be riding through another of Ireland's national parks; Ballycroy National Park. Visit the final resting place of W.B. Yeats, making your way to Donegal which was voted 'Coolest Place on Earth 2017' by the National Geotraveller.


Day 10 – Your second day in Donegal. (Donegal to Donegal)
Day two of your Donegal route, our loop will bring you to Killybegs, Ireland's deep sea fishing port. Passing Slieve League Cliffs, you have an exciting ride ahead.


Day 11 – Donegal to Carndonagh | 2 nights in Carndonagh
Making your way to Carndonagh, through Glenveagh National Park. Watch out for roaming red deer and golden eagles, abundant in this area.


Day 12 – Your second day in Carndonagh
Day two of your Carndonagh route, ride our loop to the most northerly part of Ireland, Malin Head. Visit Fort Dunree, a military museum. Enjoy the coastal roads and stunning sea views along this route.


Day 13 – Belfast along the North Antrim Coast
Riding over the Northern Coastal Causeway today's ride brings you to Belfast. Visit the famous Giants Causeway. Pass Bushmills Whiskey Distillery, and enjoy their fantastic tour. Make your way to the Dark Hedges, Ballintoy Harbour, Carrick-a-Reed rope bridge, all of which were featured in the Game of Thrones. Today's ride is both action packed and challenging.


Day 14 – Carndonagh to Dublin
Enjoy your last few hours in Belfast. Visit the Titanic Museum, take the political Black Taxi Tour. Then make your way back to Dublin where we will greet you and drop you back to your accommodation/airport.

Ask for 2022 rates


Please Email Us For Information
Motorcycle tours of Scotland
BOOK THIS TODAY! CALL LYNOTT TOURS AT (800) 221-2474 OR Please Email Us For Information