Self-Drive - England, Scotland and Wales
Our independent Great Britain self drive travel program gives you the freedom to explore history-steeped market towns, idyllic villages, and the glorious gardens of England, Scotland and Wales by car. Explore rugged landscape and remote isles made famous by Thomas Hardy, Burns, Wordsworth and the Brontë sisters. You may combine B&B's, Scottish farmhouses, English country homes, Welsh hotels, manors and even romantic castles in Scotland to form your perfect car tour vacation! We have castles in England, castles in Scotland, castles in Wales, and car rental throughout Britain.
Whether you choose an Edwardian country home, or a medieval castle, all the accommodations we recommend for you will be up to your standards - and ours. Select from mix of Regency heritage or vintage Edwardian, hand-picking and approving the hotels that we use for your enjoyment and comfort on each and everyself drive England travel prgram. Why not enjoy a luxury stay in a fabulous manor, stylish country house or luxury castle? Our accommodations are selected for their superior service, warm and friendly staff, superb locations and fine cuisine. As our guest, you can be confident that we will custom-design your itinerary with delightful and very special accommodations. If you would like to stay at an unusual out-of-the way hotel or inn not listed here, please ask. We will be happy to plan any itinerary for you, the way you want it.
Custom Tour: Tell us your requirements and we will create a Great Britain vacation package and itinerary just for you! FLEXIBLE & CUSTOM: With all of our British vacation packages, you can customize them to best suit your needs. Your British travel consultant will work with you to arrange the best possible vacation.
Click here for
1 week inclusive fly drive England specials, Scotland, Wales ,
Luxury 1 week vacations
,
Scotland B&B's and a castle
,
Two week specials
Self Drive England, Scotland and Wales Price Includes:
Self-drive car with unlimited mileage and tax. Large cars, minibuses and automatics are available. You can prepay your car insurance, and we recommend that you do. Please see the Car Information page.
Accommodations at your choice of B&B's, and British hotels, inns, castles or manors. All accommodations, are with private bath. A booklet with addresses and phone numbers is included with your travel documents. Choose some from each category for maximum flexibility.
Vouchers are provided for each night of your stay. If you purchase B&B's, we reserve the first night for you near your arrival city, at our choice of property, unless you specify otherwise. Afterwards, you call ahead to make reservations, or if you prefer, we will reserve them all before you go for a charge of $10.00 per person per reservation. Stay for any number of nights at any property. At British hotels, inns, castles or manors, we reserve them all in advance. Open vouchers are NOT available for British hotels, inns, castles or manors.
Full hearty breakfast is served each day. This may include home-baked breads, farm-fresh eggs, cereal, sausage and bacon. (Continental in Edinburgh and London.)
Value-Added Tax (V.A.T.) and service charges.
Passport Case with "What You Need To Know Before You Go"
Lynott Tours Baggage Strap
Travel Insurance is available from $60 per person.
Rent a cellphone for $29.
Bonus Stay 7 nights:
Travel pack including Great Britain travel guide book, touring suggestions, and more
Bed and Breakfasts & Farmhouses and Country Homes (B&B's)
England, Scotland and Wales:
Join the
open voucher circle
. If you have pre-purchased 'go as you please ' vouchers and simply wish to have a look at the places we represent, the map and search facilities provide access to all the accommodation within our publications. Telephone numbers and email addresses are listed in the book of accommodation sent to you with your travel documents. Please note that any requests for accommodation using GAYP vouchers cannot be made more than 48 hours before the date of stay. We will assist you in booking your B&B's before you go for an added charge of $10 per person, per night.

What our clients say about this program:
"We booked our first trip to Ireland through Lynott in 1987 and were very pleased. I chose Lynott over others as your packages were a better value and much more affordable without sacrificing quality."

"It has been a few weeks since we returned from Scotland. Just wanted to let you know that we had a wonderful time and that the people were very friendly. Overall, we enjoyed our stay and thank you for your help. We plan on returning to Scotland in a few years."

--- James Brown (no, not that James Brown)
British Hotels,Manors Castles and Inns
We have the widest selection - a choice of over 500 hotels, castles, inns and manors in every corner of England, Scotland and Wales. All rooms include private bath.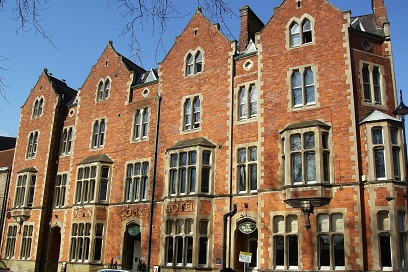 GREEN INNS MANORS & HOTELS and BLUE- There are nearly 300 hotels, and inns, all rated 3 or 4 star. All are dedicated to providing individual care and attention, excellent food and wines. They include centuries old inns to modern hotels, manors and inns, so you can't fail to find the right place. This category must be pre-reserved.
GOLD CASTLES MANORS & HOTELS - These are our specially hand-picked properties, which have all the charm and sophistication of our higher priced category, but one set price for all. You must pre-reserve this category. These hidden treasures can be found in idyllic settings - everywhere from wooded glens and lakeshore retreats to remote fishing villages and small market towns. This category must be pre-reserved.
RED - These are top class 4 and 5 star properties, world-renowned for their high standards of quality and service. They are unique, charming properties, ranging from Edwardian townhouses to 17th century hunting lodges and deluxe medieval castles. We have castles in England, castles in Scotland, castles in Wales and manors throughout Britain. This category must be pre-reserved.

Suggested itineraries for
England
,
Scotland
, and
Wales
.
Cellphone rental
or
UK GPS rental
Family Friendly
2013
Prices are land only, per person, and include car and accommodation, in USD
| | | | | | | | | | |
| --- | --- | --- | --- | --- | --- | --- | --- | --- | --- |
| 7 NIGHTS OR LONGER | TWIN OR TRIPLE | | | | | 2 TWINS OR 2 TRIPLES | | | |
| | 2 OR 3 PERSONS | | | | | 4-5-6 PERSONS | | | |
| | | | | | | | | | |
| | OCT-DEC | | | | | OCT-DEC | | | |
| B&B | 90 | | | | | 85 | | | |
| GREEN HOTEL | 123 | | | | | 136 | | | |
| BLUE HOTEL | 169 | | | | | 187 | | | |
| GOLD HOTEL | 203 | | | | | 222 | | | |
| | | | | | | | | | |
| UP TO 6 NIGHTS | TWIN OR TRIPLE | | | | | 2 TWINS OR 2 TRIPLES | | | |
| | 2 OR 3 PERSONS | | | | | 4-5-6 PERSONS | | | |
| | | | | | | | | | |
| | OCT-DEC | | | | | OCT-DEC | | | |
| B&B | 105 | | | | | 100 | | | |
| GREEN HOTEL | 165 | | | | | 160 | | | |
| BLUE HOTEL | 224 | | | | | 219 | | | |
| GOLD HOTEL | 264 | | | | | 259 | | | |
Child under 12, sharing room with two adults: BB $52, Green $109, Blue $149, Gold $178
Single supplement sharing cars: BB $57, Green 90, Blue $123, Gold $166. Please ask for single room rates if you will have a car by yourself. RED from $200 per night. Please ask.

USE HIGH SEASON (July/Aug) RATES during holiday periods: 23-Mar-13 7-Apr-13,2-May-13 5-May-13.23-May-13 26-May-13,13-Dec-13 31-Dec-13
2014:
SELF DRIVE BRITAIN
Prices are land only, per person, and include car and accommodation.
7 NIGHTS OR LONGER
TWIN OR TRIPLE 
2 TWINS OR  2 TRIPLES 
2 OR 3 PERSONS
4-5-6 PERSONS
JAN-MAR
APR-MAY
JUNE
JULY-AUG
SEP
JAN-MAR
APR-MAY
JUNE
JULY-AUG
SEP
OCT-DEC
OCT-DEC
B&B BATH
100
104
104
109
104
95
99
99
104
99
GREEN HOTEL
126
126
145
162
142
121
136
140
157
137
BLUE HOTEL
158
166
189
199
187
153
184
184
194
182
GOLD HOTEL
203
204
234
251
234
198
230
229
246
229
76
UP TO 6 NIGHTS
TWIN OR TRIPLE 
2 TWINS OR  2 TRIPLES 
2 OR 3 PERSONS
4-5-6 PERSONS
JAN-MAR
APR-MAY
JUNE
JULY-AUG
SEP
JAN-MAR
APR-MAY
JUNE
JULY-AUG
SEP
OCT-DEC
OCT-DEC
B&B BATH
116
122
122
127
122
111
117
117
122
117
GREEN HOTEL
147
165
169
189
166
142
160
164
184
161
BLUE HOTEL
185
220
220
232
218
180
215
215
227
213
GOLD HOTEL
237
275
273
293
273
232
270
268
288
268
Child under 12, sharing room with two adults: BB $52, Green $109, Blue $149, Gold $178
Please ask for single room rates.
For red rates, please ask.
| | | |
| --- | --- | --- |
| TWO NIGHTS B&B REQUIRED IN EDINBURGH AND A SUPPLEMENT IS DUE | | 29 |
| CAR IS NOT RECOMMENDED IN LONDON AND EDINBURGH | | |
| CIRCLE B&BS ARE WITH BATH. SUPPLEMENTS FOR | PRIVATE BATH | included |
| | VOUCHER PLUS | 22 |
We suggest that you book your own airfare. We charge a service fee of $40 to issue tickets. The air prices are for general information only and not a reflection of current seat availability. Airfare is subject to change unless ticketed. Add golf to your stay

NEW! We can accept payments in US dollars, euros and pounds sterling. Please ask for our wire transfer details.

Bed and Breakfasts & Farmhouses and Country Homes (B&B's) : Child rate applies when sharing room with 2 adults. Not available at all properties.
We recommend pre-booking B&B's for large parties, and for all persons in July/August. Some properties have a $13 per person per night supplement.
Green, Blue, Gold & Red Hotels: All rooms are with bath. Up to two children under 12 may share with two adults. All must be pre-reserved. At some hotels, a maximum of 2 children, up to and not including the age of 12 years may be accommodated sharing a room with two adults. In the event that a child occupies a single room or shares a room with 1 adult, the child will be charged as an adult and the extra charges will be payable. Children are not accepted at many properties.
Airfarevaries by departure date. Please ask for our low-cost air inclusive rates from all major cities. Vouchersmay not be changed from one category to another while traveling. Click herefor vouchers only, without a car.

NEW: SCOTLAND EXPLORER PASS: Includes admission fees to more than 100 sites in Scotland, including Edinburgh Castle, Urquhardt Castle (Loch ness) and more. A great value. 3 day pass $55 per person, 7 day $72, 10 day $100

BOOK THIS TODAY! CALL LYNOTT TOURS AT (800) 221-2474 OR Please Email Us For Information
B & B choices: Yorkshire Cheshire Devon Cornwall Surrey Sussex Kent Manchester Birmingham Chester Lincoln Stratford Midlands Bath Oxford Cambridge Kent Wales N. England Carlisle Darlington Harrogate Hesgate Newmarket Lake District Keswick Kendal Kilburn Penrith Pickering Windermere York SCOTLAND Aberdeen Aberfeldy Aberlour Allenton Ardrossan Arran Aultbea Aviemore Ayr Ballachulish Ballater Balloch Balquidder Beauly Benderloch Biggar Blackburn Blairgowrie Brechin Bridge of Cally Cairndow Callander Crieff Crail Culloden Dalkeith Dollar Drumnadrochit Dufftown Dumbarton Dumfries Dunblane Dundee Dunfermline Dunkeld Durness Edinburgh Edzell Forres Fort William Gairloch Galashiels Glasgow Glenrothes Grantown Hawick Hillswick Inverary Inverkeithing Inverness Islay Isle of Lewis Isle of Mull Isle of Skye John O'Groats Kilburn Kingussie Kirkwall Kirkaldy Kyle of Lochalsh Laide Lairg Lanark Largs Linthlithgow Lochgilphead Melrose Muir of Ord Moffat Nairn Oban Orkney Penrith Perth Pitlochry Portree Selkirk Spean Bridge St. Andrews Shetland Stirling Stonehaven Stornaway Stranraer Tarbert Thurso Uig Ullapool Western Isles Wick

Hotel List: This is a partial list. If you do not see a particular hotel here, please ask.
manor,
castle p=pool A=near airport


GREEN INNS, MANORS & HOTELS
ENGLAND
Birmingham
Hampton
Jurys Inn

Cotswolds
Banbury House
Mayfield House
Wroxton House
\
Devon and Cornwall
Jurys Inn

Plymouth
Jurys Inn
Leeds
Jurys

London
Jurys Inn Chelsea
Jurys Inn Islington
Kensington Close P

London Airports
Gatwick Holiday Inn A
Jurys Inn Croydon-Gatwick A

Manchester
BW Grange
Hilton Deansgate
Palace

Newcastle
Gateshead
Holiday Inn Express
Jurys

Oxford
BW Linton Lodge

Salisbury/Stonehenge
Jurys Swindon

Sheffield
Jurys Inn

Southampton
Jurys Inn

York
Lady Anne Middletons

SCOTLAND
Aberdeen
Huntly Arms

Callandar
Dreadnought

Edinburgh
Apex European
Grassmarket
Holiday Inn Express
Holiday Inn
Haymarket
Holiday Inn Waterfront
Murrayfield
Quality Inn Airport A

Glasgow
Alexander Thompson
Holiday Inn Rverside
Indigo
Marks

Inverary Argyll

Inverness
Drumnadrochit
Glen Mohr
Highlander

Isle of Skye
Kings Arms

Loch Lomond
Arrochar

Oban
Falls of Lora
Regent

Peebles
Park

Thurso
Royal

Ullapool
Caledonian

WALES
Cardiff
Maldron
St. Mellons P
Peterstone Court


BLUE CASTLES MANORS & HOTELS
ENGLAND
Bath
Ston Easton

Birmingham
Holiday Inn Express
Malmaison

Cheltenham
Cheltenham Park
The Greenway

Cotswolds
The Kings

Lake District
Ennerdale
Lindeth Howe

Leeds
Holiday Inn
Malmaison

London Airport
Jurys Heathrow A
Sheraton LHR A

Newcastle
Hotel du Vin

Newcastle
Malmaison

Newcastle

Nottingham/Derby
Jurys

Derby
Jurys Nottingham

Oxford
Holiday Inn
The Oxford

York
Hotel du Vin Harrogate
Hotel du Vin


Scotland
Aberdeen
Malmaison
Swallow Thainstone

Edinburgh
Hilton Airport A
Hilton Grosvenor
Jurys
Radisson Blu
Royal Scots
Ten Hill Place

Ft. William
Ballachulish
Isles of Glencoe

Glasgow Gleddoch House P
Grand Central
Jurys
Macdonald Crutherland P
Malmaison

Highlands
Aviemore
Academy P
Aviemore Inn P
Four Seasons P
Highland Resort P

Inverness
Lovat
Mansfield Castle

Isle of Skye
Dunollie
Kyle

Oban
Loch Melfort

Perth
Macdonald
Loch Rannoch P

Pitlochry
Atholl Palace

St. Andrews
Carnoustie P
Inn at Lathones
Fernie Castle

Stirling
Culcreuch Castle

Ullapool
Dundonnell

Whisky Trail
Glenavon

WALES
Bridgend
Great House

Tenby
St. Brides P


GOLD CASTLES MANORS & HOTELS
ENGLAND
Cheltenham
Hotel du Vin

Cotswolds
Broadway
Swan Bibury

Devon
Buckland Touts Saints

Hampshire
Hotel du Vin Poole
Hotel du Vin Winchester

Leeds
Radisson Blue

Liverpool
Jurys
Malmaison

London Airports
Hilton LHR A

Manchester
Jurys
Midland

Oxfordshire
Hotel du Vin
Henley

Reading
Malmaison

Somerset
The Mount

Southampton
South Lawn

Stratford Upon Avon
Arden
Grosvenor
Walton Hall

Worcestershire
Brockencote

SCOTLAND
Aberdeen
Craigellachie
Kildrummy Castle
Macdonald Pittodrie

Dundee
Apex Quay

Edinburgh
Apex City
Apex International
Bonham
Channings
George
Malmaison
Macdonald Holyrood
Missoni
Roxburghe
Royal Terrace

Edinburgh Airport
Macdonald Houston House A

Falkirk
Macdonald Inchyra

Glasgow
Hotel du Vin

Inverary
Stonefield Castle

Inverness
Columba
Craigdarroch
Knockomie
Muckrach
Tulloch Castle

Isle of Skye
Dunollie
Skeabost

Peebles
Macdonald Cardrona P
Macdonald Marine P

St. Andrews/Fife
Fairmont P

Stirling
Macdonald Forest Hills P
Stirling Highland

Tarbert
Stonefield Castle

Troon
Marine

WALES
Betws-y-Coed
Tan-y-Foel

Cardiff area
Lake

North Wales
St. Tudno P

Mid Wales & Brecon
Portmeirion
Lake Vyrnwy

North Wales
Penmaenuchaf Plas
Bodegroes

Pembrokeshire
Warpool Court

Snowdonia
Castell Deudraeth

Swansea
Fairyhill

West Coast
Castle Cottage

RED CASTLES MANORS & HOTELS
ENGLAND
Bath/Bristol
Hotel du Vin Bristol
Thornbury Castle

Birmingham
Hotel du Vin

Cambridge
Hotel du Vin

Cotswolds/Stratford
Buckland Manor
Cotswold House
Lords of the Manor
Lower Slaughter Manor
Lygon Arms

Hampshire
Tylney Hall P

Hertfordshire
Chase

Kent
Ashdown Park P

Lake District
Linthwaite
Rothay Manor

London
Bloomsbury
Kensington
Marylebone

Oxford
Malmaison

Stratford Upon Avon
Billesley Manor

Sussex
Grand Eastbourne P

SCOTLAND
Aberdeen
Darroch Learg

Edinburgh
Apex Waterloo
Balmoral
Caledonian
Hotel du Vin
Howard
Scotsman
Sheraton Grand

Edinburgh area
Dalhousie Castle

Fife
Balbirnie

Glasgow
Blythswood Square

Highlands
Royal Golf

Inverness
Duisdale
New Drumossie
Torvaig

Isle of Mull/Argyll
Airds
Ardanaiseig
Isle of Eriska

Loch Lomond
Devere Cameron House

North Berwick
Greywalls

Perth
Gleneagles

St. Andrews/Fife
Old Course
Rusacks
Scores

Troon/Prestwick
Glenapp Castle

Ullapool
Inver Lodge

WALES
Brecon
Llangoed Hall

Conwy
Bodysgallen Hall

Swansea
Dragon





manor
castle
p
=pool
A
=near airport
Why use vouchers?
If you would like the ease of traveling without having to carry cash to pay for accommodation, you may wish to purchase our Accommodation Vouchers. You simply decide each evening where you will be heading the next day and phone ahead for a reservation. Should problems arise finding accommodation when in Scotland, contact our local office, or seek advice and assistance from your B&B host/hostess. She/he will assist in booking subsequent night/nights for the cost of a telephone call. We do not recommend purchasing B&B vouchers in Edinburgh. An inexpensive hotel provides a wider choice of accommodation, and would be more readily available. Click here for vouchers only, without a car.
Some Recommendations: Choose from castles in England, castles in Scotland, and castles in Wales.
Airth Castle - Stirling
The Airth Castle Hotel was built some time after 1488. The Hotel has a fully equipped health center, which includes a gymnasium, sauna, steam room, solarium and indoor swimming pool. The Radisson SAS Airth Castle & Hotel Stirlingshire lies within easy reach of the historic city of Stirling, and the Scottish capital city of Edinburgh
Borthwick Castle =near Edinburgh
Only twelve miles from Edinburgh in a pastoral valley, this romantic castle stands on the summit of a knoll on the periphery of the romantic Borders immortalized by Sir Walter Scott. Borthwick Castle built in 1430 was once the refuge of Mary Queen of Scots and the Earl of Bothwell. All the bedchambers, tastefully furnished in period style. Guests will wonder at the miracle of the stone mason's art embodied in the spiral staircases, the fourteen foot thickness of the walls and the magnificent twin towers which stand 100 feet high from the dungeons to the battlements.
Dornoch Castle - Northern Highlands
All 18 bedrooms are tastefully decorated with a strong emphasis on comfort, tranquillity but still having that baronial home feel about it. There are Superior Castle Rooms, Castle Rooms and Garden Rooms and there are several rooms of individual character. Many rooms which overlook the formal walled gardens and have wonderful views of the Dornoch Firth and to the hills beyond.
Dalhousie Castle near Edinburgh The castle has 29 stylishly appointed standard castle rooms, all with private bathrooms. All Castle rooms are non-smoking. Aqueous at Dalhousie offers an excellent range of Spa treatments.

Themed rooms at Dalhousie Castleare available.

Fernie Castle - Rates include dinner close to St. Andrews
Fernie Castle is in a superb location for anyone visiting Scotland. This 450 year old castle can offer all the character of the past with comforts today's visitor expects from a hotel with such high recommendations and awards. Situated in 17 acres of woodlands with it's own loch, there is ample parking space and places to stroll, or just relax. The aura of the castle is first glimpsed through the wooded drive as one approaches. Once inside, you will be greeted with a cheery open fire and a warm welcome. The Keep Bar and The Wallace Lounge are each directly off the reception hall.

Glenapp Castle -South West Scotland, was built in 1870 by the celebrated architect David Bryce for James Hunter, the Deputy Lord Lieutenant of Ayrshire. The castle and its lands were purchased in 1917 by James Lyle Mackay, subsequently the first Earl of Inchcape. Within the castle there are graceful lounges and elegant dining rooms as well as 17 individually furnished and decorated bedrooms and suites and seemingly endless oak panelled hallways and corridors. All are handsomely furnished with personally chosen antiques and fine oil paintings, and individually decorated to the highest standard in traditional style.
Inverlochy Castle near Ft. William

Inverlochy Castle is one of the world's most luxurious castle hotels, and regularly plays host to a myriad of international stars and royalty. Its breathtaking charm has been enjoyed by the likes of Mel Gibson and Liam Neeson, and is even featured in the diaries of Queen Victoria who wrote "I never saw a lovelier or more romantic spot". Built in 1863, the castle is uniquely situated between two of Scotland's most famous landmarks - Ben Nevis and Loch Ness, and stands proudly within some of the most magnificent scenery in the Highlands. With just 17 palatial bedrooms, this "hidden gem" is wonderfully discreet, and is surrounded by 500 acres of fabulous landscaped gardens, leading down to its own private loch.

Ruthin Castle northern Wales (the "Red Fort"), which dates from before 1277 and dominates the historic Welsh market town of Ruthin, close to Chester, Llangollen and within easy reach of the North Wales Coast, Snowdonia and picturesque Betws-y-Coed. The castle previously formed part of the Crown Estate until sold by Charles I in 1632 and sits in its ancient walled dry moat within acres of private landscaped gardens, parkland and woods alongside the River Clwyd.

Stonefield Castle west coast of Scotland, north of Glasgow

Stonefield Castle Hotel is an outstanding example of Scottish baronial architecture. Built in 1837, the Castle stands high on the famous Kintyre peninsula commanding quite spectacular panoramic views over Loch Fyne. Guests can relax in the traditional elegance of wood paneled lounges with fine corniced ceilings, unwind on leisurely walks through the 60 acres of woodland grounds.

Thornbury Castle near Bath
Kings and queens have stayed here. Courtiers have flirted with ladies-in-waiting in the ancient yew-hedged gardens. Today, Thornbury Castle still resonates with history and is the only Tudor castle in England to be open as a hotel. However, step behind the heavy oak doors and you'll find a magnificent hotel with roaring fires, delicious modern cuisine and sumptuous bedchambers a truly special setting for an overnight stay, a weekend away or for more formal occasions. Henry VIII and Anne Boleyn once walked these rooms and grounds. Today, the 500 year-old castle-palace with its beautiful oriel windows, Tudor hall and historic parkland is yours for the duration of your stay. There has even been a vineyard within the castle walls for over 500 years, from which Thornbury Castle wine is still produced. Enjoy a regal night's sleep in the Duke's Bedchamber where King Henry VIII and Anne Boleyn slept or favour the Gloucester Bedchamber and wake up to a view of the oldest Tudor gardens in England - the Privy Garden and Goodly Garden.


PLAN YOUR ROUTE HERE
Rent a cellphone or GPS



Call 1-800-221-2474 9AM - 6PM Mon-Fri Eastern Time or (516) 248-2042 outside USA/Canada

Please Email Us For Information