Small Group Escorted Tour to Devon and Cornwall 5 Days from London
Departs London
Small group tour - limited to 16 persons
What would England travel be without a visit to Devon and Cornwall? Get your England travel packing list ready to explore the land of King Arthur's round table in Winchester. Some of the places you will visit will astound, such as the Neolithic stone structures of Stonehenge, hidden coves, old fishing villages, dramatic unspoiled beaches, as well as the charm of South Devon's coastline. The artist colony of St Ives.Your England travel diary will hold many secrets to share. From Stonehenger to Glastonbury, our small group tour of Devon and Cornwall will not disappoint.
Cornwall Granite cliffs. Sandy beaches. New friends. Old fishing villages. Hidden coves. Abandoned tin mines. The artist colony of St Ives. Shared stories. The best coastal walking in Britain on the South West Coast Path.  From the rugged hilltops of Dartmoor National Park, with its atmosphere of foreboding, legend and history, your step-by-step journey to Devon and Cornwall starts here.
Day 1 WINCHESTER/STONEHENGE/EXETER 
Depart London and travel out through the old kingdom of Wessex to its ancient capital – the historic city of Winchester. Having explored this fascinating old town with its magnificent cathedral and historic Great Hall, your tour will continue to a quieter but equally profound place: the standing stone circles of Stonehenge.The rest of the afternoon here, and explore some of the coast before arriving at the historic city of Exeter, an important fortified settlement in Roman times, your base for 2 nights. Time for your first entry into your England travel diary.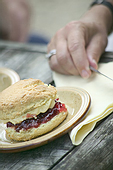 Day 2 DARTMOOR/EXETER
Your morning is spent exploring the magnificent wilderness of Dartmoor, the ancient "Clapper Bridge" at Postbridge and the historic market town of Tavistock, home to Sir Francis Drake. Return to Exeter in the early afternoon to explore this Roman town, with its underground passages, ancient walls, Royal Albert Memorial museum and its famous 12th century Norman Cathedral. Your second night is spent here.
Day 3 BODMIN MOOR/TINTAGEL
Travel west into the heart of Arthurian legend country and the Celtic Kingdom of Cornwall. The day's highlights include the ancient capital of Cornwall, Launceston with its 12th century Norman keep perched overlooking Bodmin Moor. This is an area where legends abound – tales of piskies and spriggins, the Beast of Bodmin and the resting place of King Arthur's sword Excalibur in Dozmary Pool combine to make this a very special place. Continue to the north Cornish coast and the medieval fishing village of Boscastle with its distinctive harbour. Nearby are the romantic cliff top ruins of Tintagel Castle, birthplace of King Arthur which you will have the chance to explore before travelling south to the seaside University town of Falmouth for the next 2 nights. Take time to indulge in a cream tea on your own.
Day 4 PENZANCE/ST. IVES/FALMOUTH


Explore the most westerly tip of England on this magnificent day taking in the incredible Minack theatre built into the cliffs overlooking the Atlantic Ocean and the beautiful National Trust beach at Porthcurno. You may even see some pirates at Penzance! England's most westerly point beckons at Lands End before following the dramatic coast, with windswept moors and old stone Celtic communities up to the artistic haven of St. Ives. Returning to Falmouth for the night.
Day 5 GLASTONBURY/LONDON
This morning you say farewell to Cornwall and travel back through the Devon countryside with stops for photos and refreshments before arriving in the famous little town of Glastonbury for lunch. Glastonbury Tor rises high above the town and has mythical connections with King Arthur and Avalon. From here you will travel back eastwards for the final highlight - the famous Neolithic standing stone circle of Stonehenge before returning to London, a city completely removed from the experiences you have enjoyed in the magical counties of Devon and Cornwall. An England travel adventure you will surely remember.
DEPARTS 9.00 RETURNS 19.30 
Inclusions:
Transportation by air conditioned Mercedes minicoach for a more personal experience with a maximum of 16 passengers on tour. 
We believe a small group tour with a maximum of 16 passengers really does make a big difference to your trip. It allows us to give you a more personal service and remain the only 5 Star operator to offer this personal guarantee. Touring with a maximum of 16 passengers you get more for your money, more personal attention, more time with the locals, more time off the bus, more time on the back-roads and just more of an authentic, friendly experience. The smaller groups allow you to meet people from all over the world and make friends for life. 
  Services of a professional driver/guide
Accommodations; room with bath and breakfast
Exclusions:
Meals and refreshments. 
All Visitor Attractions. 
Departure Point All our London departures leave from Stance 3, Greenline Coach Terminal, Bulleid Way, Victoria, SW1 W9. If coming on foot access is through the building at 4 Fountain Square, 123-151 Buckingham Palace Road, London SW1W
| | | | | | |
| --- | --- | --- | --- | --- | --- |
| Town | B&B | Hotel | Exeter | Exeter Townhouse, The Bendene | St Olaves, Mercure Southgate |
Falmouth 
Westcott, Headlands, Ivanhoe Guest House, The Grove 
Merchants Manor, Greenbank Hotel
Cancellation Penalties: Land: Penalties per person apply: 70 days or longer: Forfeiture of deposit 69 - 46 days: 35% per person 45 - 22: 45% per person 21-1 days 100% per person Travel Insurance from $60
Call 1-800-221-2474 9AM - 5PM or Please Email Us For Information
01/APR/20 to 05/APR/20, 01/NOV/20 to 17/DEC/20 and 04/JAN/21 to 31/MAR/21
06/APR/20 to 31/MAY/20, 01/OCT/20 to 31/OCT/20 and 18/DEC/20 to 03/JAN/21 (Christmas & New Year)
01/JUN/20 to 30/SEP/20
Adult 
Child 5-15
Adult 
Child 5-15
Adult 
Child 5-15
B&B Shared
744
595
893
714
968
774
B&B Single
968
1,087
1,141
Hotel Shared
887
710
968
774
1,021
817
Hotel Single
1,191
1,296
1,340
Monday
06/APR/20 - 26/OCT/20 
09:15
Wednesday
06/MAY/20 - 14/OCT/20 (except 15/07/20)
Friday
10/APR/20 - 09/OCT/20
Saturday
04/APR/20 - 27/MAR/21 (except 07/NOV/21, 26/DEC/20, 02/JAN/21)
Sunday
27/DEC/20
BOOK THIS TODAY! CALL LYNOTT TOURS 9AM-5PM MONDAY-FRIDAY AT 1-800-221-2474 OR
Please Email Us For Information