ENGLISH CHRISTMAS TRAVEL SPECIALS
Christmas Travel Specials to England - New Years Travel Packages - Christmas in England
Celebrate an old English Christmas in a quaint manor house. The countryside unveils a series of ancient villages and picture perfect scenes, even in December. Scores of narrow country lanes twist and turn among the gentle slopes.

Christmas and New Year Celebrations in a British Country House Christmas & New Year

Christmas and New Year holidays are available at some of our Country House hotels in Britain. We offer you the chance to enjoy spectacular winter scenery and festive celebrations at this special time of year. Just relax, soak up the house party atmosphere for which we are famous and leave all the organizing to us. Guided walks are available during the day, with our experienced leaders, and evening activities include dancing, quizzes, carol evenings and New Year celebrations.

A seasonal blend of guided walks and festive fun. There'll be a choice of walks each day and social activities after the evening meal including quizzes, carol singing and New Year celebrations. The food will match the seasonal celebrations and you'll need a daily outing to walk of the festive fare. A full walking and social program is offered.

FESTIVE PARTIES IN A COUNTRY HOUSE HOTEL
The crunch of boots on frosty ground. The infectious laughter of a group of new found friends. The spicy warmth of mulled wine and mince pies. The irresistible rhythm of a ceilidh band. The clink of glasses as you toast in the New Year.

Let us look after you at our warm and welcoming Country Houses for a fabulous festive break with wonderful food, good company, and great walks. 
Relax at our cozy Country Houses in Britain and enjoy guided walks during the day, followed by sociable evenings in a festive atmosphere.

CORNWALL
Combine Cornwall's breathtakingly beautiful beaches with its colourful fishing villages, mouth-watering cream teas and quaint cobbled streets of St Ives, and this gives a snapshot of why Cornwall is one of the country's most popular destinations for an outdoor holiday.
Treat yourself to walks along rugged cliffs carpeted in wildflowers cascading down to glorious beaches. Look landward and spot silhouettes of towering stacks against the skyline, look seaward and spot anything from basking sharks to dolphins in the surf below.
| | | | |
| --- | --- | --- | --- |
| Christmas & New Year Walking at St. Ives | 6 | 22-Dec | $1,933 |
| Single supplement per night | | | $42 |
| | | 28-Dec | $1,841 |
Questions? Contact Lynott Tours, at 1 (800) 221-2474 USA & Canada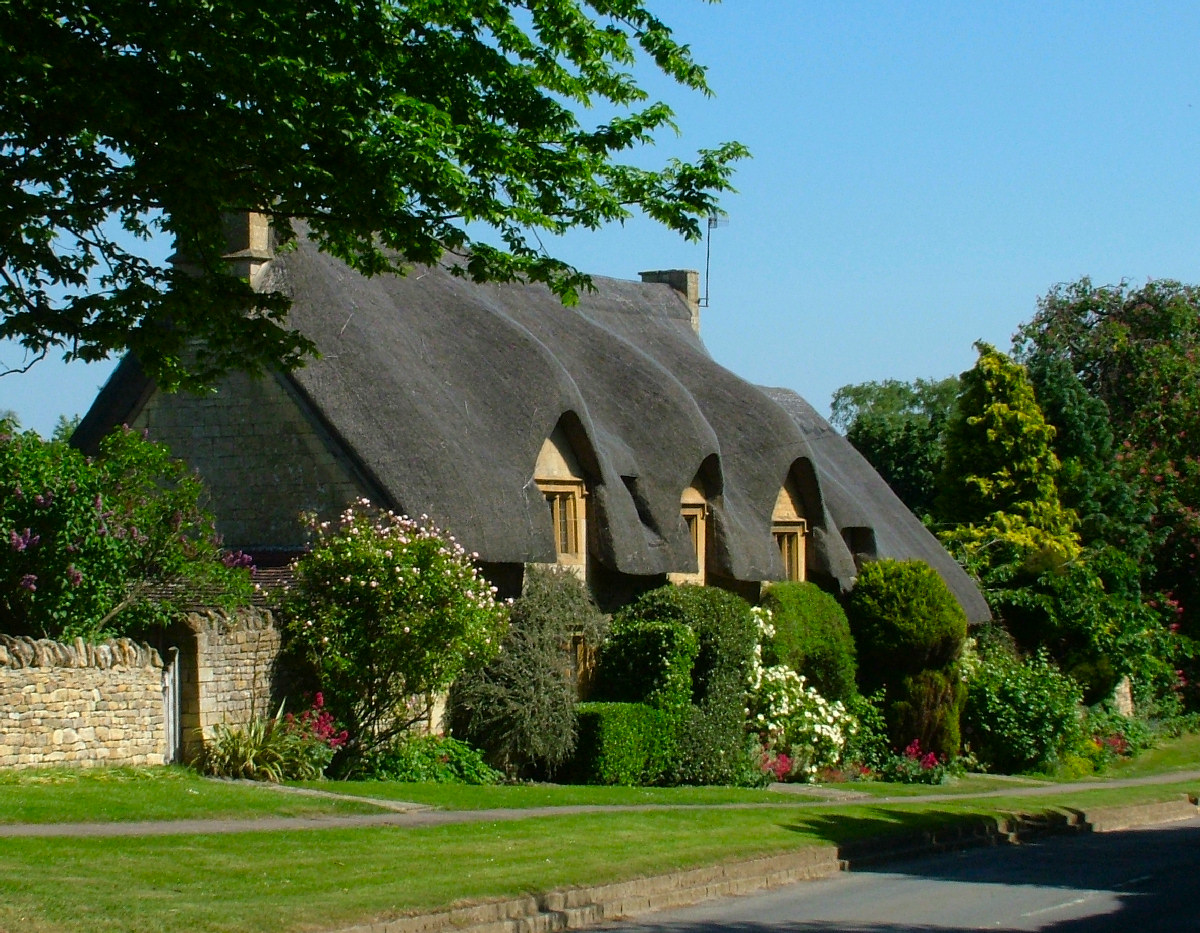 Some of the loveliest towns in all England are located in the Cotswolds, with houses of honey‑colored stone along winding lanes.  This area inspired the endless fascination with "sylan bowers", and copses of the English Romantics.  Cheltenham, Chipping Camden, Bourton-on-the-Water and Stow-in-the-Wold are but a few.  You explore these quiet, dreamy country towns.
At Bourton-on-the-Water - Cotswolds explore ancient cities, towns and glorious Cotswolds villages at this wonderfully atmospheric time of year as well as enjoying the conviviality of a traditional house party. Festive Rover Tour in the Cotswolds, Cotswolds A blend of winter sightseeing tour and festive house party Explore Bath, Cheltenham, Gloucester and Cotswold villages Boxing Day steam train ride Five day tours include the Forest of Dean, where we will enjoy lunch at a rustic 15th century pub, a festive ride on the Gloucester & Warwickshire Steam Railway from Toddington to Cheltenham, and the fabulous Arts and Crafts house of Rodmarton Manor, where we shall enjoy coffee and a guided tour. The famous attractions of Stratford, where we can see some of the famous sights by coach or take a backstage theatre tour, and Cirencester, home of the largest wool church in the Cotswolds, also feature. If shopping's your thing, there will be time to indulge in the unique; we visit the historic market town of Tetbury, famous for its antique shops, or sale bargains; with some free time around bustling, cosmopolitan Oxford.
| | | | |
| --- | --- | --- | --- |
| Christmas | nights | date | Price per person |
| Discovery Tour at Church Stretton | 4 | 23-Dec | $1,507 |
| | | | |
| --- | --- | --- | --- |
| Festive Discovery Tour at Bourton-on-the-Water | 6 | 22-Dec | $1,933 |
| Single Supplement | per night | | $42 |
Questions? Contact Lynott Tours, at 1 (800) 221-2474 USA & Canada 

LAKE DISTRICT
Admire stunning panoramas, mirror-smooth lakes, razor-edged ridges and humpbacked fells sprinkled with mountain tarns.
Follow lakeside strolls, valley walks and tea shop trails, the serene beauty of the Lakes has many jewels to explore.
Discover this landscape of moods on magnificent walks in the much-loved Lake District National Park.
| | | | |
| --- | --- | --- | --- |
| Christmas & New Year Walking at Conistonwater | 7 | 23-Dec | $2,080 |
| Single supplement | per night | | $42 |
| | | 30-Dec | $1,933 |
WALES
From the Brecon Beacons; a world of waterfalls, superb mountain walks and gentle riverside strolls to the outstanding beauty of the Snowdonia National Park, Wales offers the perfect escape from everyday life.
Surround yourself with hidden coves, breath-taking scenery and some of the best walks in Wales with our Country Houses nestled right in the heart of it!
| | | | |
| --- | --- | --- | --- |
| Christmas & New Year Walking in Wales - Snowdonia | 7 | 23-Dec | $2,080 |
| Single supplement | per night | | $42 |
| | 4 | 30-Dec | $1,402 |
BOOK THIS TODAY! CALL LYNOTT TOURS 9AM-5PM MONDAY-FRIDAY AT 1-800-221-2474 OR Please Email Us For Information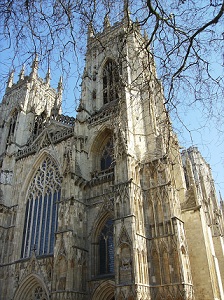 YORK
Packed with history, from Captain Cook to Dracula, and watched over by its atmospheric abbey, this enigmatic town packs a big punch.
Combine this with the beauty of the North York Moors National Park and you have the perfect destination, a true walker's paradise.
| | | | |
| --- | --- | --- | --- |
| Christmas & New Year Walking in York | 7 | 23-Dec | $2,080 |
| Single supplement | per night | | $42 |
| | 4 | 30-Dec | $1,402 |
ENGLISH CHRISTMAS MARKETS 2020christmas-tour-england.html#markets

Questions? Contact Lynott Tours, at 1 (800) 221-2474 USA & Canada 
Not sure what a Christmas Cracker is? Imagine a cardboard tube filled with lots of fun stuff like toys, rings, jokes and of course a florescent paper hat shaped like a crown, and all this wrapped in brightly colored paper twisted at both ends. Two people pull the cracker apart by its ends, and the person left with the largest part of the cracker wins the goodies inside. The 'Crack' in 'Cracker' comes from a bang caused by a chemical strip inside which blasts as you pull the 2 ends apart. This ingenious Christmas novelty was invented in the late 1800s by London baker, Tom Smith. Tom made a fortune from his invention, and the company he started today holds the Royal Warrant for supplying Christmas Crackers to the Queen.
Christmas pudding No Christmas dinner is complete without a moist, fruity Christmas pudding engulfed in flaming brandy. The recipe is based on the Royal family's Sandringham recipe of dried fruit, spices, nuts, apple and carrot - going back to a time when sugar was scarce. The first Sunday in December is 'Stir-up' Sunday, the day when the best puddings are begun. Everyone has a stir of the rich, sticky mixture and makes a wish. The pudding is cooked, cooled and tucked away in a dry place to wait for its final steaming on Christmas Day.


Hogmanay Traditions (New Years)
Traditionally, the Scots were a superstitious race at the best of times and for an event as significant as the dawning of a new year, customs, rituals and traditions inevitably arose around the country. Many of these have now disappeared but others have carried on down through the years and some have even become essential ingredients of today's celebrations.
Cleaning the House The last day of the year was traditionally regarded as a time of preparation: business would concluded to let the new year start afresh and houses were thoroughly cleaned (known as 'redding'). Fireplaces in particular had to be swept out and in a variation on reading tea-leaves, the ashes of the last fire of the old year were believed to show what lay ahead in the new year.

First Footing One of the major Hogmanay customs was 'first footing'. Shortly after 'the bells' - the stroke of midnight when public clocks would chime to signal the start of the new year - neighbors would visit one another's houses to wish each other a good new year. This visiting was known as 'first footing', and the luckiest first-foot into any house was a tall, dark and handsome man - perhaps as a reward to the woman who traditionally had spent the previous day scrubbing her house (another Hogmanay ritual). Women or red heads, however, were always considered bad luck as first-foots. First-foots brought symbolic gifts to 'handsel' the house: coal for the fire, to ensure that the house would be warm and safe, and shortbread or black bun (a type of fruit cake) to symbolise that the household would never go hungry that year. First-footing has faded in recent years, particularly with the growth of the major street celebrations in Edinburgh and Glasgow, although not the Scots love of a good party, of which there are plenty on the night!
Regional Variations Each area of Scotland often developed its own particular Hogmanay ritual. In the east coast fishing communities and Dundee, first-footers used carry a decorated herring while in Falkland in Fife, local men would go in torchlight procession to the top of the Lomond Hills as midnight approached. Bakers in St Andrews would bake special cakes for their Hogmanay celebration (known as Cake Day) and distribute them to local children. Other Scottish towns and cities had their own celebrations, as did institutions. For example, amongst the Scottish regiments, the officers had to wait on the men at special dinners while at the bells, the Old Year is piped out of barrack gates. The sentry then challenges the new escort outside the gates: 'Who goes there?' The answer is 'The New Year, all's well.' Sadly, almost all of these regional traditions have now lapsed although a number of Scottish communities still retain their own very distinctive ways of celebrating Hogmanay, notably Stonehaven, Comrie and Biggar. Other Traditions Two further Hogmanay traditions that have survived are the singing of 'Auld Lang Syne' and the making of new year resolutions. It's not clear when joining hands with your neighbor for the singing of the Burns' favorite became associated with Hogmanay particularly, although it's now a world-wide phenomenon. Because of this widespread popularity, the song's rather touching lyrics tend to get reduced to a spirited repetition of the chorus which is a shame. So impress your friends and learn at least a verse or two, particularly if you're planning to take part in the world's biggest 'Auld Lang Syne' as part of this year's Edinburgh's Hogmanay.

Questions? Call Lynott Tours at 1 (800) 221-2474 USA Canada; 01 516 248 2042 ELSEWHERE Please Email Us For Information